The Fresh Start Fine Free World of the Houston Public Library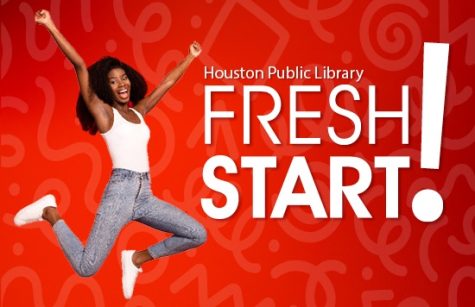 Houston Public Library System  has joined many other libraries across the nation in providing a fine-free system of service to patrons. On January 11, 2023, Mayor Sylvester Turner and Houston City Council unanimously voted to make the system fine-free. This aims at encouraging Houston library card patrons with fines or fees to return to the library to have many of their accounts cleared for a fresh start.
Beginning on January 17, 2023 to February 18, 2023, the Houston Public Library will be instituting The 30 Day Amnesty Program. During this period, patrons can come in to return late or lost books and materials. They need only approach any member of their staff to have their accounts reviewed and cleared to reinstate their library cards. This will allow many patrons and their families the ability to return and take advantage of the vast array of books, services and resources available with their library card. After this period,  patrons with past fines will be responsible for all charges. Fresh start accounts, new and current accounts will continue to be fine free. Any items that were paid during the Amnesty Period can be refunded with a receipt.
In the past, high overdue charges and fees discouraged patrons from walking in to even bother with the use of their library card. This barrier to the free resources, books and services was felt more with income challenged individuals and families. Books are for everyone and this new phase of fine-free services helps to make this a reality for many. Houston Public Library wants the public to be worry free and return to their 41 available neighborhood libraries. HPL reviewed studies of other systems nationwide that proved that overdue fines did not encourage users to return books on time, but instead deterred library use, especially in low income households. Many libraries are going fine-free. As stated by David Sye, of Intellectual Freedom Blog, "it serves to be beneficial in communities as an effort to erase barriers"  and "allows access to an increased number of materials and services." In 2019 The American Library Association (ALA) passed a Resolution on Monetary Library Fines as a Form of Social Inequity. This states that fines go against ALA goals supporting free access to information. This freedom and access is diminished as patrons, with fines or fees, walk away from library doors not to return.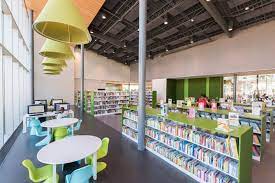 Houston Public Library is proving to be part of the change in the communities of their patrons. One patron coming into a library during the Amnesty Period was reported as stating she loves reading and that she wanted to be able to use the library again. It has been years and seeing that she could come in and clear the fines on her account "got her in the door." Many other reactions have been very positive, surprising and overwhelming gratitude for this new change.  The move forward can only be a positive step in the direction of welcoming even more patrons into their fine-free doors.