Stafford Centre's anniversary drive-in movie night
It was a chilly night on Saturday Nov. 8, a perfect night for families to enjoy a comedy movie like "Blended" at drive-in movie night at the Stafford Centre. The city of Stafford hosted the event for the Stafford Centre's 10th anniversary.
"Blended" is about Jim (Adam Sandler) and Lauren (Drew Barrymore) going on a blind date, but they did not like each other. Later, they found out that they needed to stay together on their family vacations in Africa.
The ticket price was only $3 per person. Hotdogs, popcorn, and drinks were included with each ticket. Over 40 people attended the event.
Most people said they had not gone to a drive-in movie for a long time, and some brought their children to experience this event.
Just like other families, Terry Green brought his excited family to the drive-in for the first time. Green said, "Drive-ins are a dead animal! [. . .] Thanks God they have this one tonight (chuckle)" adding that, "They gonna wish they'll bring them back."
Green's daughter also mentioned, "I've never been to drive-in [theater], I like it." When talking about the ticket prices, she said, "this is a steal!"
Lynn and Cindy Harris have not watched a movie at a drive-in theater for almost forty years. Mrs. Harris works for the city of Stafford, so they knew that this is the event to be at. Talking about the ticket price, Cindy said, "[It's] very fair. Three dollars for a hot dog, popcorn and the drink in the movie, you can't beat that!" Lynn suggested "Art and craft show" for the future interesting events.
Mrs. Martin said, "I was searching online for something to do this weekend [. . .] This is what came up." Mr. Martin said, "I haven't been to the drive-in since I was probably ten years old, maybe eight hmm . . . Long time." He added," we'll do this again.
The birth of drive-in theater (so-called "Park-in Theater") was at Camden, New Jersey by Richard Hollingshead whose dad owned the Whiz Auto Products. He came up with the idea of open-air movie theater, which inspired by his mother's struggle to sit in the narrow chair. The first drive-in theater opened on June 6, 1933 with the slogan of "The whole family is welcome, regardless of how noisy the children are." Tickets were 25 cents per person when it first came out. It had a great response from the public. For that reason, Hollingshead enlarged the business to other states such as Pennsylvania, Maine, Maryland, Michigan, New York, California, Florida, Massachusetts, Virginia and Texas. Todays tickets cost around $4-7 per person (food and drinks additional) and $10-13 per carload in some other places.

Back in the early days, the weather was the big problem for drive-in businesses. The very first drive-in theaters only used three speakers next to the screen, which made the audio low in quality. Hollingshead used the local FM receiver so that the audience can receive the sound through their own car's stereo system. This made a huge difference in the late 1940s.

The rise of color TV, VCRs and video rentals caused drive-in theaters to close down. Only 1.5% of all movie theaters are drive-in movie theaters today. Besides, the large drive-in theater became too extravagant to maintain, leading to their rejection. Nevertheless, the drive-ins were generally settled at particular locations for special festivals or events like the Stafford Centre's 10th Anniversary Drive-In Movie Night.
About the Contributor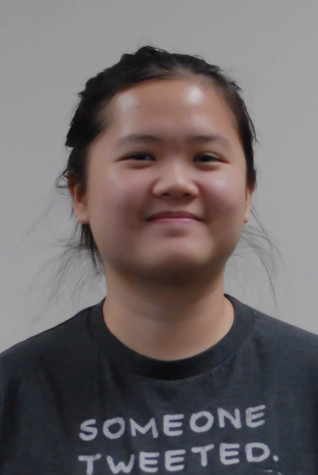 Chutiya Metheesupapak, Staff Writer
Chutiya was born in Bangkok, Thailand. She is a Communications major, with a focus on Media Production. She enjoys producing any kind of media. She loves...