Coast Guard continues to crack down on illegal fishing off Texas coast
Off the southern coast of Texas, the U.S. Coast Guard is hard at work cracking down on illegal fishing occurring in U.S. waters.
Illegal, unreported, and unregulated fishing, also known as IUU fishing, is one of the greatest threats to ocean health and a significant cause of overfishing.
IUU fishing regularly occurs off the Texas coast near the U.S./Mexico border in the Gulf of Mexico.
So far this year, the Coast Guard law enforcement crews in southern Texas have interdicted approximately 1,096 pounds of fish, 20 fishermen, and 5 lanchas.
A lancha is a fishing boat used by Mexican fishermen that is approximately 20-30 feet long with a slender profile and is capable of traveling at speeds exceeding 30 mph. They are frequently used to illegally fish in the U.S. Exclusive Economic Zone near the U.S./Mexico border in the Gulf of Mexico, which can negatively affect our nation's natural resources and local businesses that rely on them.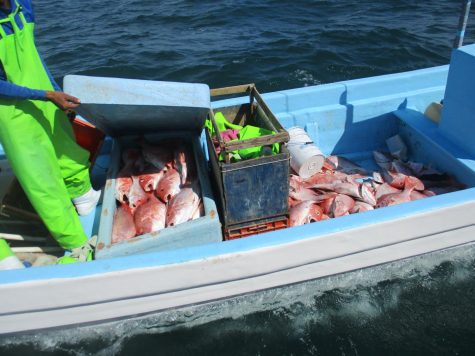 IUU fishing contributes to the collapse or decline of fisheries that are critical to the economic growth, food systems, and ecosystems of numerous countries around the world.
According to the Coast Guard, up to 27 million tons of fish are caught illegally each year throughout the world. IUU fishing accounts for 20 to 30 percent of global annual catch. Global losses from IUU fishing are estimated to be as much as $23.5 billion per year.
1 in 5 fish caught around the world is thought to have originated from IUU fishing says the National Oceanic and Atmospheric Administration.
"If left unchecked, illegal fishing undermines the security of our maritime border and drains our nation's precious resources," said Lt. Shane Gunderson, Commanding Officer of Coast Guard Station South Padre Island.
To counter illegal, unreported, and unregulated fishing, the Coast Guard utilizes a layered approach for operations through aircraft, small boats, and cutters.
Last fiscal year, the Coast Guard interdicted a total of 87 lanchas, seized 15,809 pounds of catch, and detained 373 fishermen off the Texas coast.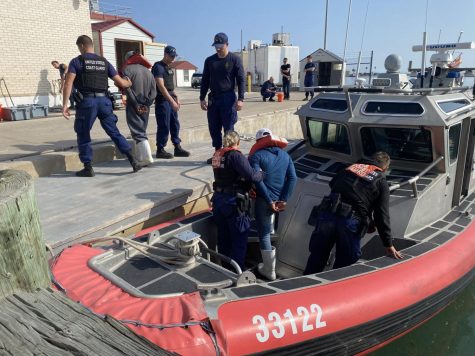 In addition to illegally caught fish, Coast Guard law enforcement crews have also found and seized illegal fishing gear, GPS systems, radios, and high flyers on board the lanchas.
"Illegal fishing threatens the security of our maritime border and the prosperity of our marine ecosystems," said Petty Officer 1st Class Samuel Hogan, the living marine resources boarding officer aboard the Coast Guard Cutter Benjamin Dailey. "We will continue working closely with our agency partners to minimize the negative impacts of illegal activities in federal waters."
The Coast Guard urges the public to report any suspicious activity or illegal fishing within 200 miles of the nation's offshore border at the following hotline: 361-939-0450.