Till Movie Review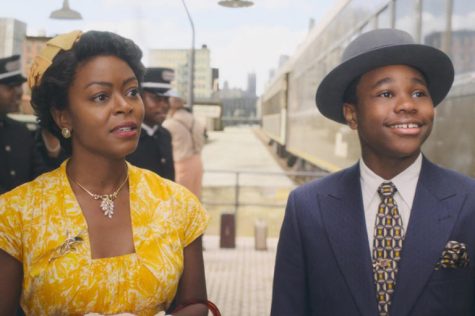 Till is a gut-wrenching movie that forces America to confront the brutal murder of a 14-year-old child under a false charge motivated by hate and racism in 1955. Emmett grew up with his mother, Mamie Till-Mobley, the widow of a war veteran in Chicago, Illinois who sought to know more about his roots by visiting his cousins in Money, Mississippi. Mammie had concerns about her son's travel to the south and cautioned Emmet on how to conduct himself.  Her worst nightmare came true when she was informed that her son was abducted and later found dead in the Tallahatchie river.
The NAACP (National Association for the Advancement of Colored People) was at this time advocating for civil rights got involved and sought justice for Emmett.  An all-white Jury found the abductors not guilty despite the testimonies of three key black witnesses, Moses Wright, Emmett's uncle who identified the abductors as Roy Bryant and J. W. Milam; Willie Reed, a young African American who risked his life to testify to what he saw, as well as, Mammie who was interrogated as if she was the accused. Mammie was undeterred by the hate and humiliation she suffered but instead became an active civil rights crusader.  Through her effort and many others over the century, the Emmett Till Anti-Lynching Act was passed on March 29, 2022.
The film raises many pertinent questions bordering on racism and discrimination which unfortunately is still prevalent today in varying shades. Everyone needs to watch it to answer questions like: was the mutilation and disfiguration of Emmett's body deliberate so that it could not be easily recognized as argued by the defense lawyers and corroborated by the Money county sheriff? Can a colored person expect a fair trial from a homogenous jury different from the accused? How come perpetrators of the heinous crime against Emmett are not convicted, even though posthumously?
This disconcerting movie which debuted in October 2022 is a must-watch.  Emmett's story represents the experience of a countless number of African Americans who were lynched because of hate.  The movie reminds us of what hate and racism have done to us as a nation and how far love, forgiveness, and perseverance have brought us in our quest for equality and social justice.