GREG ABBOTT DEFEATS BETO O'ROURKE, WINS THIRD TERM AS GOVERNOR OF TEXAS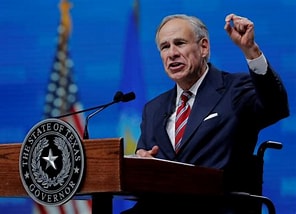 Texas Governor Greg Abbott was decisively reelected to a third term on election day by defeating Democratic challenger Beto O'Rourke.
Despite Governor Abbott facing many challenges and obstacles in the last term including The COVID -19 pandemic crisis, the 2021 Texas winter storm; which caused a deadly power grid failure, and loss of water and electricity for many Texas residents, including fatalities. For many Texas residents, the latest issues involving new voter rights and restrictions, including abortion, and last but not least the Uvalde school shooting situation in May.
Campaigning relentlessly on many issues including border security, Governor Abbott referred to O'Rourke to President Joe Biden, who is unpopular nationwide and in Texas. During a campaign victory rally in front of about 150 supporters in McAllen, Texas, the governor thanked his supporters, especially those who supported him on his continued focus on border security issues. As the state leader in Texas, Governor Abbott calls for lowering crime and property taxes, defending the oil and gas industry, and also continuing his multibillion-dollar campaign to secure the U.S. – Mexico border.
Despite winning in 19 counties across Texas, including the large population cities of Dallas, Harris, Travis, and El Paso counties, Beto O'Rourke did not fare well in smaller, rural county areas across the state, giving Governor Abbott a huge advantage during the campaign and voting process. O'Rourke had thanked his family and supporters in El Paso, Texas when in 2018, he challenged and lost to U.S. Senator Ted Cruz in the U.S. Senate race.
His campaign focus was to make the race focus on Governor Abbott's eventful second term, emphasizing the power grid failure, the handling of the COVID-19 pandemic crisis, gun control and abortion, the Uvalde school massacre and overturning of Roe v. Wade.
Governor Abbott mainly focused on border security, the economy, and public safety. He also made comments stating that O'Rourke was too liberal for Texas during his unsuccessful 2020 presidential campaign.