Celebrity Halloween Costumes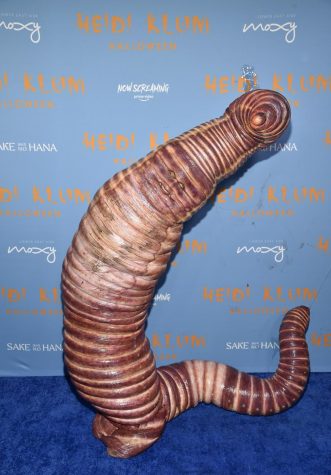 Now that Halloween has passed, many celebrities and artist dressed up the night way.
Some being more disturbing than others, lets review who wore the best costume.
Starting off strong we have Harry Styles who dressed up at Danny Zuko from the movie Grease. Since starting his tour, he has played a show on Halloween for the past two years calling it Harryween. He committed with the costume and even wore a wig for his performance at the Forum in Los Angeles.
Next, we have Cardi B dressed as Marge from The Simpsons. The hair is what did it for me, as tall and blue as Marge has in the show, Cardi B really impressed. Not to mention the full body paint to seem a yellow like the cartoon.
The Kardashians always come through every Halloween and did not disappoint this year. Kendall went as Jessie from Toy Story and a cucumber to retaliate the memes from earlier this year that went viral of her cutting a cucumber extremely wrong. Kris went as Wonder Woman, I'm sure everyone agrees this fits her quiet well. Kourtney dressed as a gray cat with her daughter to consolidate her wishes of being their gray cat for Halloween. Kylie was dressed as the Wicked Witch from The Wizard of OZ wearing green paint from her chest to neck. Lastly, Kim went as Mesquite from X-Men fully committing to the costume by spray-painting her whole-body blue and special effects makeup on her face.
My favorite celebrity costume of this spooky celebration would have to go to Heidi Klum who dressed as a full-on worm to her Halloween party. There were multiple pictures and videos of the model dancing and doing interviews in this worm suit she could barely walk in. A complete success in her book to make the meme "would you still love me if I was a worm" come to life.