SUDDEN AND TRAGIC PASSING OF MIGOS HIP HOP ARTIST IN HOUSTON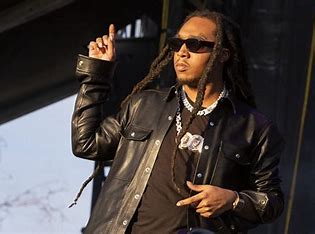 Tragedy had rocked the hip hop nation recently as one of the member's of the Atlanta, Georgia based Grammy nominated group 'Migos' was unexpectedly shot & killed while attending a private event at bowling facility in Houston, Texas.
On the morning of November 1, 2022 at 2:35am, "Take off "(Kirshnik Khari Ball) along with fellow Migos artist "Quavo"(Quavious Keyate Marshall) were invited guests at a private birthday party at the 810 Billiards & Bowling 1201 San Jacinto Street, located in the downtown Houston area.
After the private event was finished and the facility was closed, there were people that had attended the event congregating out on the outside balcony area. During that time, a dice game was taking place on the balcony area in which both "Take off " & "Quavo" were witnessing and shortly thereafter, a disturbance and fight had broken out amongst the group with witnesses hearing gunfire coming from the balcony area. As people were running away from the scene, "Take off" was fatally shot and was pronounced dead at the scene. "Quavo" who is also the uncle of "Take off " was uninjured.
Two people who were attending the private event, one 24 year-old female and a 23 year-old male had suffered non life threatening injuries, were taken to local Houston area hospitals by separate personal vehicle's for treatment, and later both were interviewed by area law enforcement officials about the incident.
During a press conference on November 1, 2022 at Houston City Hall, City of Houston mayor, Sylvester Turner, and City of Houston police chief, Troy Finner, had discussed the tragic events that had unfolded at the party leading up to the death of "Take off" and promised the community that an ongoing full investigation will continue until the person or person's responsible in the incident are apprehended and charged.
Migos had received a Grammy nomination in 2018 for "Best Rap Album" for the 2017 album "Culture" which featured the hit single "Bad and Boujee" which also received a Grammy nomination that same year for "Best Rap Performance". "Take off" who was born in the Atlanta suburb of Lawrenceville, Georgia was 28 years old at the time of his passing.