Transferring from HCC to a four-year University?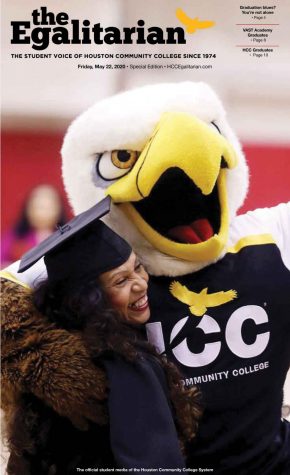 Are you getting ready to graduate and wondering what's next? Congratulations! Graduation is an exciting time as you have a lot of options to consider in deciding what is best for you.  If your decision is to transfer from HCC to a four-year college or university, then you have to read this article to understand the three important steps to follow.
First, talk to your academic advisor to discuss your goals, plans, and requirements for transfer. In a recent interview, I had with my academic advisor, I realized that not all the courses I took were transfer credit eligible, but for that clarification, I may have missed future opportunities.  Houston Community College (HCC) helps students facilitate a seamless transfer via an articulation agreement she has with a number of Texas public colleges and universities, see the link for details on select colleges and universities. https://www.hccs.edu/support-services/transfers/
Second, contact the colleges that offer the majors you are interested in.  Research admission requirements such as required grade point average (GPA), application deadlines, and minimum transfer credits accepted.
Third, when you decide on a university, seek to obtain degree plans and course equivalency guides to ensure your transcript matches the prerequisites. To be successful, you have to work to ensure that you meet all the required deadlines for admission, financial aid, scholarship, and housing.
Each semester HCC hosts several transfer Fairs in the different campuses.  The fall transfer fair held in October. If you were unable to attend it, you may contact the resources provided in the link to make enquiries. https://www.hccs.edu/campaigns/college-transfer-fair/ I just contacted the University of Houston – Victoria to inquire about transfer admission requirements for a four-year degree program in mass communication, so what are you waiting for?
If you are a graduating international student and want to take advantage of the optional practical training (OPT) before transferring out of HCC, please ensure you contact your designated school official (DSO) to obtain the necessary approvals and documentation.
Wish you success as you take on the next giant stride on your life's journey.