Is HCC eco-friendly? The Western Houston Institute is a big step forward in the right direction.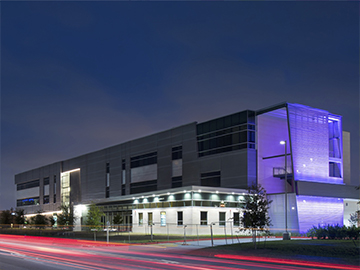 To the naked eye, HCC may not seem very eco-friendly. Nevertheless, West Houston Institute (WHI) is a campus that demonstrates that our school has taken a big step forward in the right direction.
The WHI is LEED Silver certified building. LEED (Leadership in Energy and Environmental Design) is "the most widely used green building rating system in the world", according to its website. The certification is provided by The U.S. Green Building Council (USGBC) a private, membership-based non-profit organization that promotes sustainability in building design, construction, and operation.
The LEED certification is based on points from fields such as water efficiency, indoor environmental quality, and energy, among others. Buildings can obtain 4 different levels of accreditation: Platinum (80+ points), Gold (60-79 points), Silver (50-59 points), and Certified (40-49 points). All types of buildings and all building phases can be LEED certified.
According to the USGBC website, buildings with this kind of certification conserve more water, reduce waste, were built with green materials, and implement sustainable strategies. LEED certification is a globally recognized symbol of sustainability achievement and leadership. This creates buildings that contribute to global climate change and create a better quality of life for the community.
The WHI was awarded the certification in September 2019. According to Mr. Jordan Carswell, Director, Innovation Strategist of the West Houston Institute, the building has been optimized for energy performance but does not utilize any green power.
The WHI shows HCC's commitment to the environment, yet more can be done. The fact that the WHI does not utilize green energy paves the way of a greener HCC. The utilization of green power has many advantages that would benefit all of us, the students, faculty, staff, and the community. Hopefully, the LEED Silver certification is just the beginning.