Graduation Season: How HCC Student Balances Third Degree and Journey into Motherhood
Graduation is just around the corner for a lot of Houston Community College students. For some, that means it's time to figure out what to do next. For others, like student Alyssa Freeman, the path of becoming an inspiring coach, blossoming into a great mother, and making all of her challenges a reward come right in time for her first mother's day as well. Certainly these days an independent and ambitious young woman can take on the juggle of getting an education and raising a family. However, Alyssa also manages to balance love, past traumatic experiences, holds herself accountable for her effort in close-knit family relationships, remains humble and grounded owing to her spiritual beliefs, and even attaining her third degree in sports management.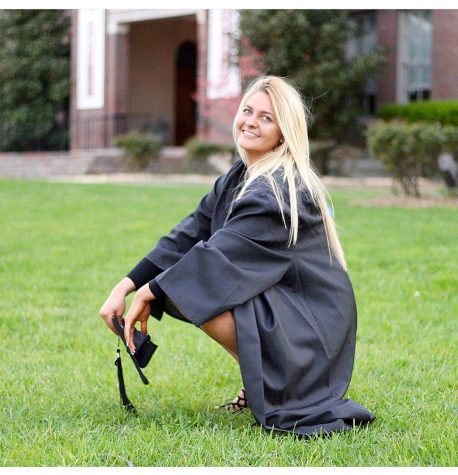 After taking some time to speak with Alyssa about all of her endeavors in the sports and coaching field, she clearly has a purpose to guide the lives of the youth. From always having a love for basketball, playing on teams in school, cheering, coaching cheer, to actually pursuing a career in the industry–these are the examples of a role model with dedication to inspire our generation should seek more often. Fortunately, this is just the beginning to Alyssa
"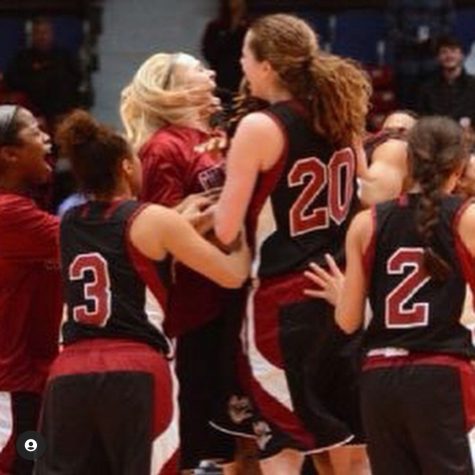 "Never Let the Fear of Striking Out Keep You from Playing the Game!"
— Hilary Duff (Cinderella Story)
Alyssa, what are your plans and expectations for your first mother's day?
My family and I will be going out to lunch together…my sister, mom and I are all mothers now! My boyfriend and I will also go celebrate with our beautiful baby girl, Skylar that evening.
How do you feel about being a graduate again, but with a new baby? Now that she is here, have you noticed any changes to your daily routine as a student? 
It's definitely different but so rewarding. I never doubted myself but these last two weeks have been challenging. Yes, I feel more aware of my schedule to make sure I am time managing a lot more than before.
What about your support system? How do you feel about them and what would you say is the biggest help for you to pursue your career in sports management right away?
The support from both my and my [boyfriend] families have been great! They have all chipped in in many different ways such as necessary items needed along with offering to help when it's needed. Definitely the positivity my boyfriend gives me every day to finish strong and continue my career.
Do you have plans to utilize HCC's Career Hub and/or career placement services to find what you're looking for?
Not right now. Simply because I have a steady job. But I have used their resources to give me other opportunity ideas for the future!
What made you want to dive into a career in sports management?
The thrill of coaching and being a part of sports!
Why a third degree? 
I wanted to expand on my resume and current knowledge and skills of academics and career opportunities.
You've been through so much; getting out of a toxic relationship was a major obstacle for you. When did you see the light at the end of that tunnel?
When God brought Jaquez into my life. The first thing he did was held open the door–I knew I met someone different. The littlest things matter so very much, and here we are raising our first child together! It's very rewarding and I feel so blessed with him as my lifelong partner, soulmate, and bestfriend.
Any words of advice to other ambitious young mothers out there?
"Never let the fear of striking out keep you from playing the game!!" -A Cinderella Story