Circle Jerks Postpone Upcoming Tour Dates Resultant to Frontman Keith Morris Testing Positive for COVID-19
The Los Angeles-based punk rock icons formed their band, Circle Jerks in 1979 with the roster of dynamically fast, hardcore and extremely loud detonations that quickly brought them to the legendary status of who they are today. With over 15 years of hiatus, the band decided to announce their full North American tour dates this year with notable bands such as 7Seconds and Negative Approach.
Just a week ago, the Circle Jerks pushed back the same dates for their rounds headed toward the south. To those of us who have already purchased a ticket to see this long awaited show, we unfortunately must wait a little longer. The elephant in the room is also the pre-existing health difficulties with Morris being diagnosed with adult onset diabetes in 2000.  This is one of the most concerning obstacles for concert-goers who have dealt with this issue since the beginning of 2020. Circle Jerks have released a statement regarding the utter disappointment from faithful fans:
"
We had hoped it wouldn't come to this, but our fearless singer, our dude, Keith Morris, is headed home to rest for 10 days as he recovers from COVID-19. This will not stop Keith! You have no idea how ecstatic we are to be on tour for the first time in 15 years. Seeing your excitement every night has made it all worth it. Thank you! We plan to announce all rescheduled shows in the next week or two. And we will start the tour again on Tuesday, April 26th in Austin for two nights at the Mohawk. Get ready, Texas!
— Circle Jerks
However, after a few days individuals hoped for a speedy recovery, emails and announcements were again sent to fans about a postponement. All ticket sales will be honored for those not willing to give up their dream of seeing the legendary Keith Morris encourage rambunctious brawls and moshing while belting out our favorite less-than-one-minute classics.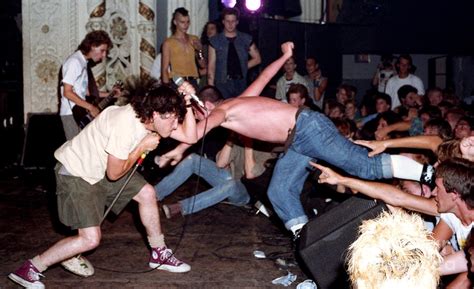 While Morris continues to rest, there will be no further performances until an update is known to the public. Hopefully everyone will get their chance to encounter this massive opportunity to see history on stage. Until then, let's not get Wild in the Streets out of impatience. You can find the Circle Jerk's music on any platform, so when you do give them some support and send Morris well wishes while we attempt to Deny Everything COVID-19 gets in the way of. Their Spotify link is below.
Spotify: