Legendary Rapper Bun B Defining Houston Culture
Bernard "Bun B" Freeman is an American hip-hop music artist based in Houston, Texas. He is widely known for his striking music. However, Bun B has exhibited his limitless strive to reinforce and unite Houston to other communities on a national scale by representing and innovating the genetic makeup of Houston: food, music, and local culture. 
Bun B, 49, kickstarted his music career in 1992 in Port Arthur, Texas. He became a member of the hip-hop duo Underground Kingz, or UGK, alongside Chad Butler known as "Pimp C." They recorded six studio albums and two extended plays, winning two BET Awards, a BET Hip Hop Award and three Ozone Awards. UGK was also nominated for two Grammy Awards and reached No. 1 on the Billboard 200 in 2007 with the album "Underground Kingz." After Pimp C's death, Bun B released five solo albums with his first solo album, "Trill," debuting at No. 6 on the Billboard 200 with first-week sales of 118,000 copies in the United States. 
Not only has Bun B been a legendary pioneer in southern hip-hop music, but he has also been a recognized figure for his multifaceted involvement in the Houston community.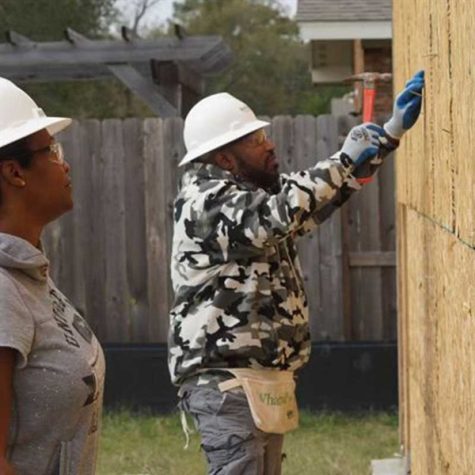 Bun B, the "unofficial mayor of Houston," has continuously served underrepresented communities. If he is not recording in the studio, he is building low-income housing communities and providing healthy meals for children. After Hurricane Harvey laid waste across the region, Bun B began organizing rescue and relief efforts. He commissioned the Hand in Hand benefit, raising more than $55 million in donations. "I'm sitting around in my dry house and seeing everything happening on television and I'm overwhelmed by compassion," Bun B told Variety. "It's been mind blowing to see something that I came up with just out of my humanity and compassion after seeing the people and how dire their conditions are… It takes effort and the will to want to help people. I'm trying to lead by example." 
The Houston rapper has also been a guest lecturer at Rice University since 2011. He co-lectures with Dr. Anthony Pinn in religious studies, concentrating on music education. This teaching opportunity was set up through the H.E.R.E Project (Houston Enriches Rice Education Project), a continuous mission to improve relations between Rice University and the greater Houston community by offering students research opportunities and unique classes. Bun B's course "Religion and Hip Hop" initiates "reflecting on the nature and content of hip hop as a religious experience… As well as religious expression," he said in an interview with NPR, "We'll discuss the history of rap music and find the different parallels and correlations between religion and hip hop." He published his book Religion in Hip Hop: Mapping the New Terrain in the U.S. in 2015 with Dr. Pinn and Monica R. Miller. 
Bun B is also a local business owner and operator. He founded the food truck pop-up Trill Burgers in 2021. "For years I've been fascinated with the culinary scene, trying to find the best entry point for me. Today I can say I've found it!" said Bun B. While the business is planned to launch in August at a brick and mortar, his smash burger concept has sold in multiple food vendor pop-ups in addition to the Houston Livestock Show and Rodeo this year. The stand served grilled onion "OG" burgers and seasoned crinkle-cut fries for the duration of the rodeo.  
Bun B officially pronounced his "takeover" at the 2022 Houston Livestock Show and Rodeo, making history again as "RODEOHOUSTON's first Black male hip-hop headliner from Houston." On March 11, he hosted the "H-Town Takeover" show  for Black Heritage Day along with other iconic Houston rappers such as Paul Wall, Slim Thug, Baby Bash, Lil Keke, Z-Ro, That Girl Lay Lay, and more. "The Mount Rushmore of Houston music," he dubbed the lineup. 73, 257 people attended the thrill at NRG Stadium that evening. The show not only consisted of musical performances, but it also included a slab line-up, depicting just another taste of Houston culture and pride. "All I wanted is for people to see us as we see us and know who we are," Bun said during an Instagram Live after the show.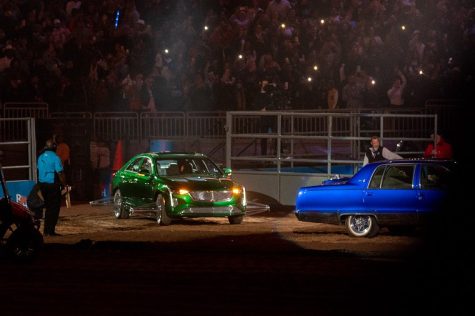 Bun B has managed to gratify more than just one of the five senses. He expands the horizon of cultural awareness, integrating Houston pop culture and southern hospitality. His philanthropic, educational, and artistic values transpire through his consistent engagement with Houston communities, constantly uplifting the atmosphere and Houstonian spirits. Bun B officially, and undoubtedly, put Houston on the map beyond the music industry sector. It is safe to say Bun B took over Houston a long time ago. 
Leave a Comment