Emily in Paris – Parisian Chic Style through American Girl's View
In October/2020, Netflix launched a romantic comedy series called Emily In Paris, from the producer of the classic series Sex And The City. The "Snow White" Lily Collins is the main actress in this series. The main content revolves around the journey of a young girl, Emily Cooper, when she first set foot in the capital of light, Paris. The attraction of this series is about the unique costumes that the female lead Emily has worn throughout 10 episodes.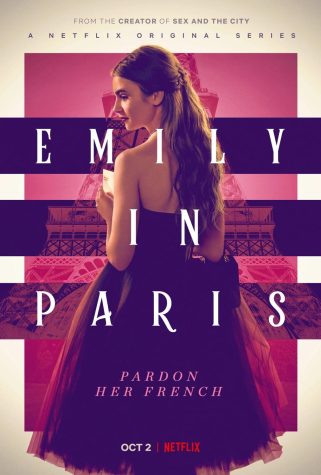 In those early days in France, Emily's clothes were still boldly American urban. Gradually, in the next episodes, the Très chic style was gradually learned and applied by her. However, her own fashion personality is still clearly shown through the color scheme, the use of accessories… The wardrobe is filled with famous brands such as Chanel, Marc Jacobs, Christian Louboutin, Kate Spade, Y/Project, Ganni, Stephane Rolland… by Emily makes fashionistas unable to take their eyes off.
PARISIAN CHIC ACCESSORIES COLLECTION
HAT AND SCARF
The most obvious change in Emily's outfit is the way she chooses and combines accessories. First, we must mention the beret hat, the iconic hat style of French fashion. Emily has bought herself a variety of beret hats with different colors and textures for walking around the city, going to work or going to a foreign language class.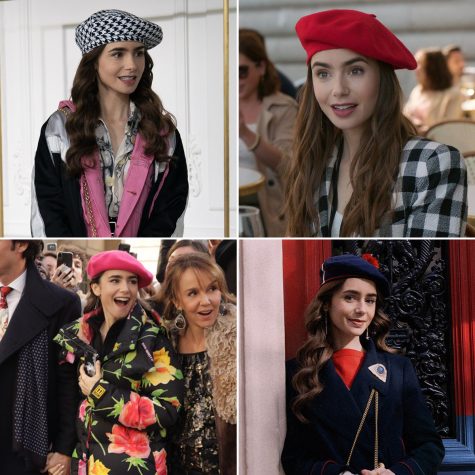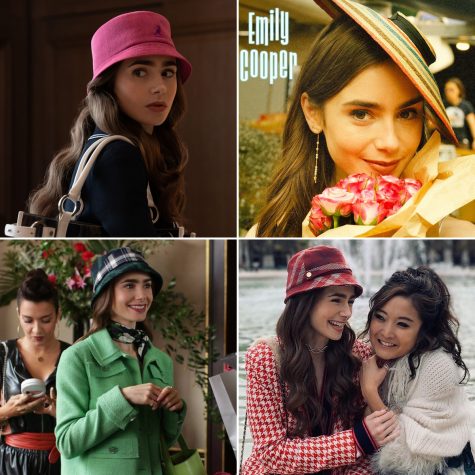 Emily also combines silk scarves with printed motifs. In one scene, her French friend Camille also helped Emily adjust the scarf so that it was "Paris-style": knot it and put it to one side. This is also a small bullet point for those who are starting to pursue the Parisian chic style.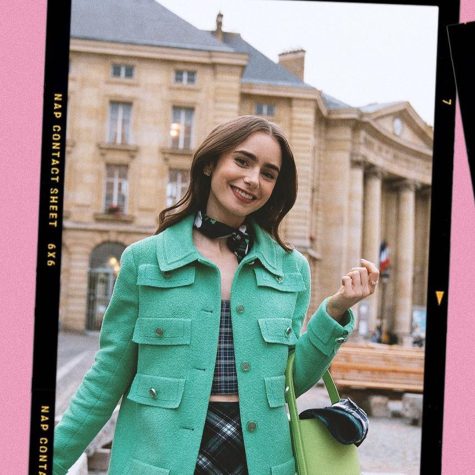 EMILY'S MONOCHROME
The monochrome formula is always loved by many French urban girls. In this series,
instead of the familiar neutral and soothing color, Emily changed her personality with more eye-catching colors such as pink, purple and green. Although she only used one or two colors for the whole outfit, Emily still created a highlight thanks to the textures and materials.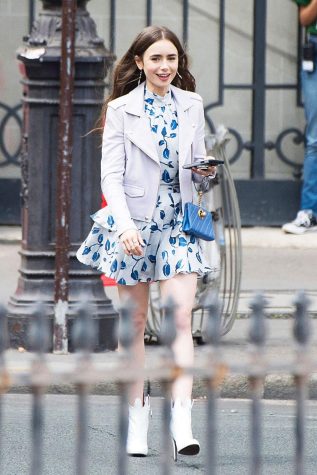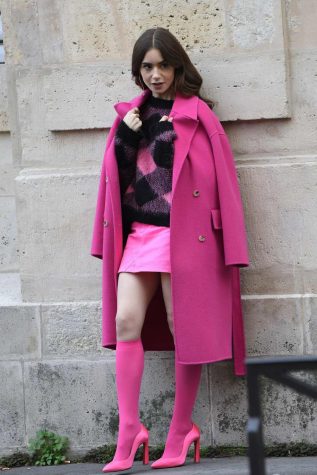 FLORAL PATTERNS AND CHECKERBOARD PATTERN
As a girl who loves the maximalism style, Emily Cooper cannot ignore the unique printed outfits. Immersed in the ancient breath of Paris, she chose flowers and checkers, two typical motifs for retro style. From monochrome to multi-color, the young girl does not hesitate to transform with many different texture versions.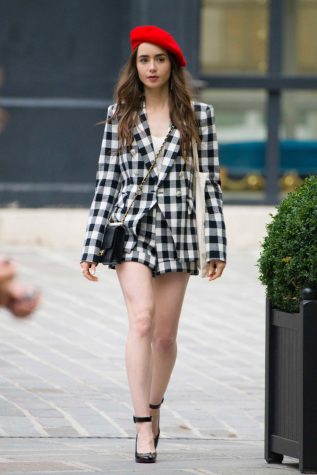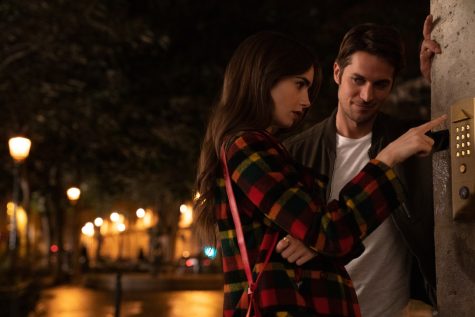 Patterned costumes also partly help Emily impress her clients at the first meeting, suitable for the nature of her job that often has to meet customers.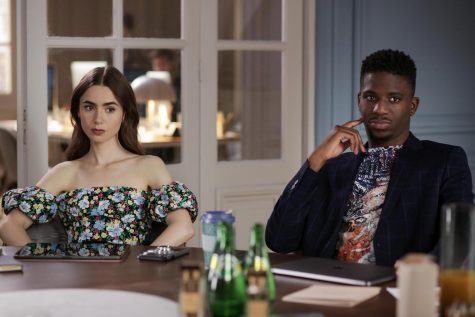 CLASSIC EVENT COSTUMES
Associated with the image of "chameleon", but when attending a formal dinner party, Emily prioritizes the classic "little black dress". She combined simple pieces of jewelry such as thin necklaces, rings in sets, and sparkling hairpins.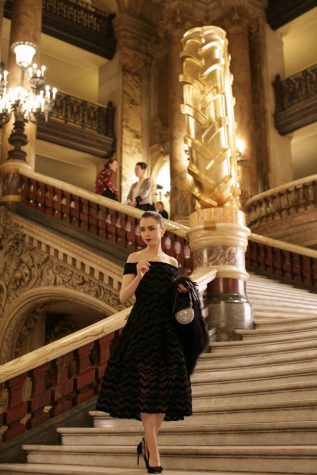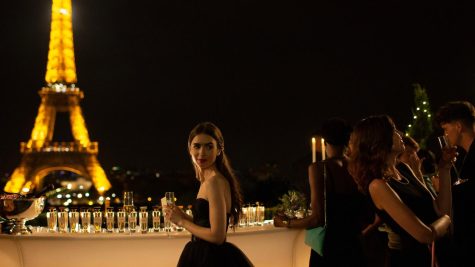 With only 10 episodes, Lily Collins takes the audience through many different emotions. Besides, the film is also considered by many viewers as a "Paris dream" of fashion lovers. Among Emily's dozens of gorgeous outfits, which design impressed you the most?