Alec Baldwin: Fatal On Set Shooting After Prop Gun Was Discharged
Investigations are being carried out, following the event that led to the untimely death of Halyna Hutchins the cinematographer on the movie "Rust," and wounded director Joel Souza. Authorities have confirmed that the prop gun discharged by actor Alec Baldwin during filming on Thursday was the cause of death. The Western movie was set in the outskirts of Santa Fe, Mexico.
Hutchins, age 42, was declared dead after being rushed to the University of New Mexico Hospital, by medical personnel, according to the sheriff's department. Souza, age 48, received treatment at Christus St. Vincent Regional Medical Center for his wounds and has been since released from the hospital.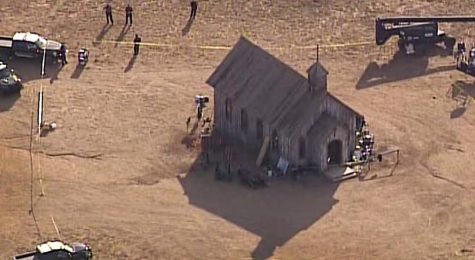 The 63- year-old actor was photographed outside the sheriff's office in tears on Thursday. The Santa Fe New Mexican had reported that Baldwin was unable to give a coherent comment of the happenings of the event. However, Baldwin has since spoken out to the public saying "There are no words to convey my shock and sadness regarding the tragic accident that took the life of Halyna Hutchins, a wife, mother, and deeply admired colleague of ours. I'm fully cooperating with the police investigation to address how this tragedy occurred…" Sheriff spokesman Juan Rios stated that detectives were still investigating how and what type of bullet was fired in his statement he says "This investigation remains open and active…… No charges have been filed in regard to this incident. Witnesses continue to be interviewed by detectives."
Regrettably, this is not the first time an accident involving a misfire on set has happened in Hollywood. Brandon Lee age 28, son of the late martial-arts icon Bruce Lee, died after being shot by a 44-caliber bullet in 1993 while filming a death scene for the movie "The Crow." The gun was supposed to have contained blanks, but after an autopsy, results show that a bullet was stuck near his spine. Again in 1984, Jon-Erik Hexum was killed after he shot himself in the head with a prop gun while playing Russian roulette with a .44 Magnum on the set of the television series "Cover-Up."
A prop firearm could be anything from a water gun to a real gun that could fire a bullet. However, most prop guns are filled with blanks, the only problem is that it is still considered a real gun. As the story continues to unfold, our hearts go out to the families involved in this tragic event.