Olympic Trials 2021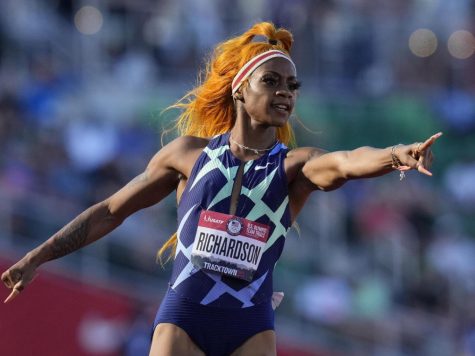 The Olympic trials that were held in Eugene, Oregon for many sports are underway during the month of June. Athletes from all over the world are competing to secure a place at the Tokyo Olympics. 
One of the athletes that have been receiving the spotlight lately is Sha'Carri Richardson. To secure her spot, Richardson won with a time of 10.86 seconds. 
Now as is one of the fastest American women ever, she celebrated by rushing to the stands and hugging her grandmother. Her grandmother is an important factor in her life and has always been a constant presence. "My family has kept me grounded. This year has been crazy for me, going from just last week losing my biological mother, and I'm still here," Richardson says. Richardson had always wanted her grandmother to see her compete and she finally did. 
Richardson is also the youngest of the USA's Team 100-meter qualifiers and could possibly be one of the youngest medal threats to the other runners. Hopefully, in the Olympics, we will see Sha'Carri Richardson compete and win a gold medal for the U.S.
Also Allyson Felix, 35, made her fifth Olympic team after her life threatening pregnancy, having an emergency C-section with her now 2-year-old daughter. Felix ran the 400m trials and placed second behind Quanera Hayes.
Now being her last Olympics, we hope to see Allyson Felix take home another medal.