Zaila Avant-garde Makes History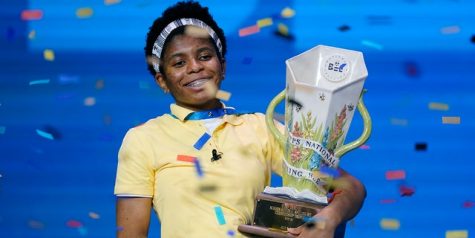 After only two years of practicing, Zaila Avant-garde became the first African American to win the Scripps National Spelling Bee in 93 editions of the competition.
The 14-year-old, from Harvey, Louisiana won the 2021 crown after correctly spelling "Murraya" — a genus of flowering plants — that she associated with famous comedian Bill Murray.
The only other Black winner was Jody-Anne Maxwell, who represented Jamaica in 1998. 
The National Spelling Bee began with 209 contestants, ranging from 9 to 15 years old from five different countries: the US, Canada, the Bahamas, Japan, and Ghana. 
Thursday night just added to the list of achievements for Zaila. She is also three time Guinness World Record for her ability to dribble multiple basketballs at a time. 
Zaila hopes to one day play basketball at Harvard as well as have a career at NASA or coach in the NBA.