Death Tournament: Brazil Host Copa América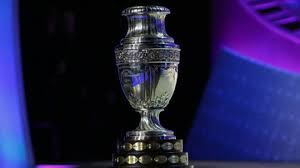 After a year since its cancellation due to the pandemic, Brazil welcomes nine South American national soccer teams as they host the 2021 Copa América. Even though it may bring joy to many fans, questions remain whether it manages to reduce the spread of the virus.
The tournament planned to be co-hosted by Colombia and Argentina. With the protest president Iván Duque Márquez and the rise of new Covid cases, both countries withdraw as a result.
According to the Johns Hopkins University of Medicine, Brazil has recorded 1.9 million new cases in May alone. Teams would play in stadiums behind closed doors.
In contrast to the tournament, the Euro 2020 allow fans to attend games as 11 countries hosting has declined in new Covid cases, with vaccines rolling out for many Europeans. Attendees would still have to follow safety protocols to prevent a potential spread.
ESPN's Tim Vickery wrote that Brazil was the only option to host the Copa América, due to the size of the country and its stadiums.