Movie Review of Holidate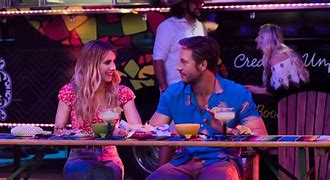 With Christmas rapidly approaching, Netflix is releasing a plethora of holiday movies in order to put us in the holly jolly spirit.
If you like Hallmark Christmas movies, this one is for you. This movie is about a girl who got out of a long term relationship and whose family is pestering her about getting into a new relationship. With her getting tired of the pestering she decides to find a holidate, a man who she only dates on the holidays. As the movie progresses, in typical cliche fashion, the two end up falling in love despite their rule of not catching feelings for one another.
In my opinion, this movie is a 10/10. I thought this movie was super cute and the concept itself made me very happy. I love movies with happy endings and this one definitely gave me that.