Breaking: Water Main Break @ East Loop Leaves 4 HCC Campuses Closed
"Keep checking the website for updates" was the advice I received when I called the HCC District office to ask about the campus closures. The website states that the water main break near Fidelity and N. Carolina caused Central College, Eastside & Northeast campuses and the District Office to lose water. These same campuses are closed effective immediately, with no word of when they will reopen.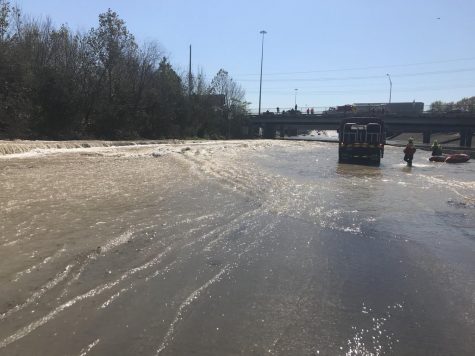 Harris County Sheriff Ed Gonzalez said the water from the 96 inch water main that broke flowed to 610 South/Ship Channel Bridge. Quickly filling the underpass and causing some unsuspecting drivers to abandon their vehicles. Officials with the Houston Public Works said a city contractor was doing exploratory work and burst the line. The contractors are trying to isolate the break and shut the valve off.
The water main break has caused a large section of the east side of Houston to lose water pressure. With no updates of how long till water pressure is restored, residents of east Houston might want to consider driving across town for their evening shower or bath. Just remember to steer clear of Alief and their Chromium-6.