Roughnecks hold off St. Louis Battlehawks to remain undefeated
The XFL has started off quite interesting and intriguing for Houston with the Roughnecks leading the way with the win Saturday leaving them With the D.C. defenders as the only Undefeated teams thus far (2-0).
The Roughnecks defeated the St. Louis BattleHawks at home with a final score of 28-24. Sergio Castillo capped the opening drive with a 45-yard field goal putting Houston on the board first. St. Louis (1-1) responded with a 25 yard screen pass that went for a touchdown by former Washington Redskins running back Matt Jones giving them the lead but they failed to complete the 2-point conversion and come up scoreless for the rest of the half. Houston responded by finding the end zone on its second drive when Walker scrambled then threaded the needle on a bullet pass that found receiver Cam Phillips for a 7-yard touchdown over the middle. As the roughnecks playing physical on both sides of the ball after coming up short on a few drives were able to put together 2 more touchdown ending drives before the half leading the game (21-6) at Halftime.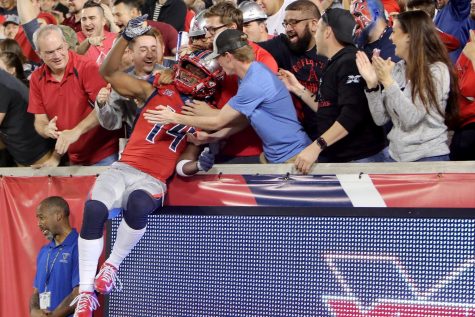 Houston was able to find Wide Receiver Cam Phillps yet again for his 3rd touchdown of the game and a 2-point rushing conversion by QB P.J. Walker, but not before the Battlehawks were able to score on the opening drive of the half and manage to punch it in for another 6 soon after but for the lack of success on all the Point after conversions Houston was able to remain ahead at (28-18). As the Battlehawks tried to overcome the deficit by scoring a touchdown with less than 2 minutes in the 4th it was too late after the malfunction of the point after conversion yet again and poor time management by the ST. Louis Battlehawks The Houston Roughnecks were able run the clock down to the final seconds with short hand-offs to hold off the Battlehawks and come up with the win, and the (2-0) record. Final score (28-24)