Nipsey Hussle: The art of being self-made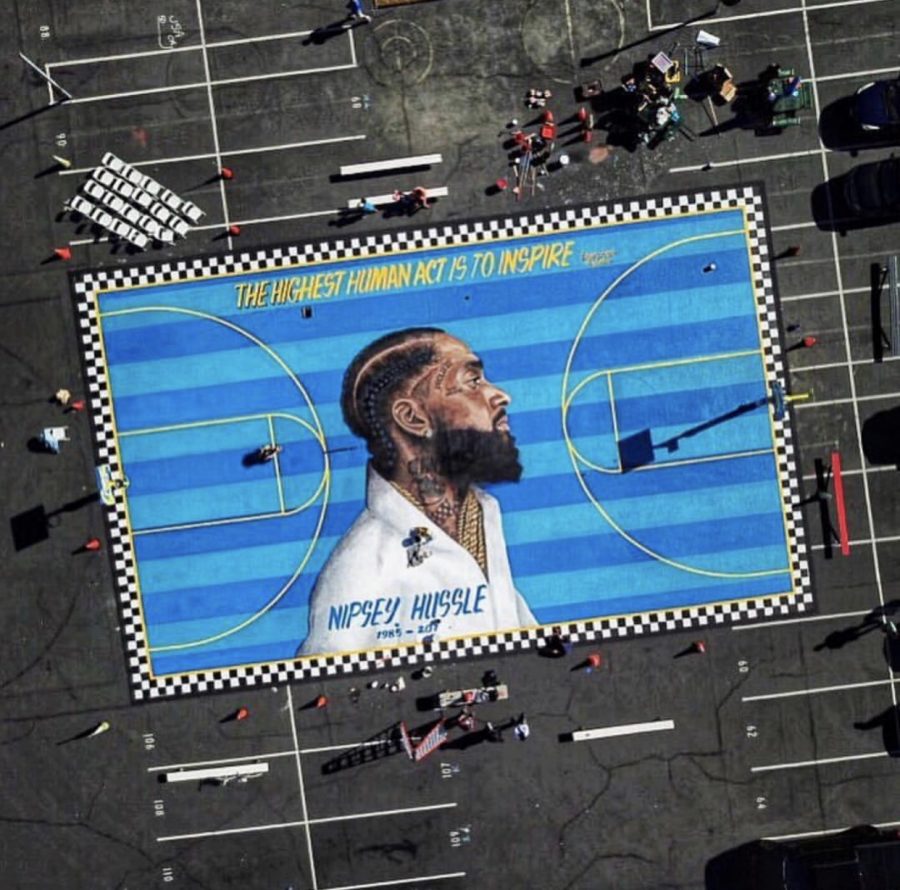 Jamal Brice, Staff Writer
June 27, 2019
Ermias Asghedom who everyone knew as Nipsey Hussle was an artist who changed the world through his music.
In 2008, Nipsey dropped two mixtapes, volumes one and two of "Bullets Don't Have a Name" which speaks about his life and growing up in a gang culture through his music. Being original and authentic, he spoke about his life and how he grew up to show people in the same situation that there is a way out.
The true fans would see the evolution of his work as well as his growth from 2008 until his eventual death in 2019. He would always label himself as an urban legend and fans across the world would only agree that "everything he said about himself was true".
Born and raised in Los Angeles, California on August 15, 1985, he had two siblings: one older brother and a younger sister. Nipsey dropped out of school at a young age and began working and educating himself. His first job was shining shoes and was making a quite bit of money doing it.
Nipsey had the Hussle mentality in him at a young age and later advanced in making money in a legal and legitimate way. During his teenage years, he and his brother began to sell t-shirts and cd's to make a profit.
The art of being self-made was the beauty of Nipsey he expressed how he wanted control of everything he does. First, by buying the store he and his older brother once leased before his brother getting incarcerated, which was on the corner of Slauson Ave and Crenshaw in South Los Angeles. He also drew attention in the industry by selling one of his mixtapes for a hundred dollars each. Big celebrity names such as Jay-Z who had purchased 100 mixtapes for $10,000, which help get his art more recognized in the industry. He believed in helping the community and even opened a coworking space for the neighborhood.
In 2017, after the ups and downs of losing the shop things finally worked out and he opened another shop in June and it was named "The Marathon".  Thinking outside of the box, Nipsey introduced a smartphone app that will allow you to interact with the store and with the items you purchased. Giving everyone a different way of shopping and enjoying the things you spent your money on was a genius idea at the time. He later expanded opening more businesses in that same shopping center, standing behind his community in giving back and "owning the block", as Nipsey would say.
Since his tragic passing on March 31, 2019, he left behind a legacy that no one could match. In his own song, "Dedication", he said, "I'm the Tupac of my generation" and you can see the similarities in that one line from the song. The world is still grieving over the tragedy, but The Marathon continues as Nipsey would say.
He left behind an incredible sound as well as great knowledge that we could use to help and keep his legacy alive. The street that he started his business from a young age is now being named after him.  His art, music and knowledge will be left behind for generations to come.