Student's point of view: Pineda discusses Mariachi band, program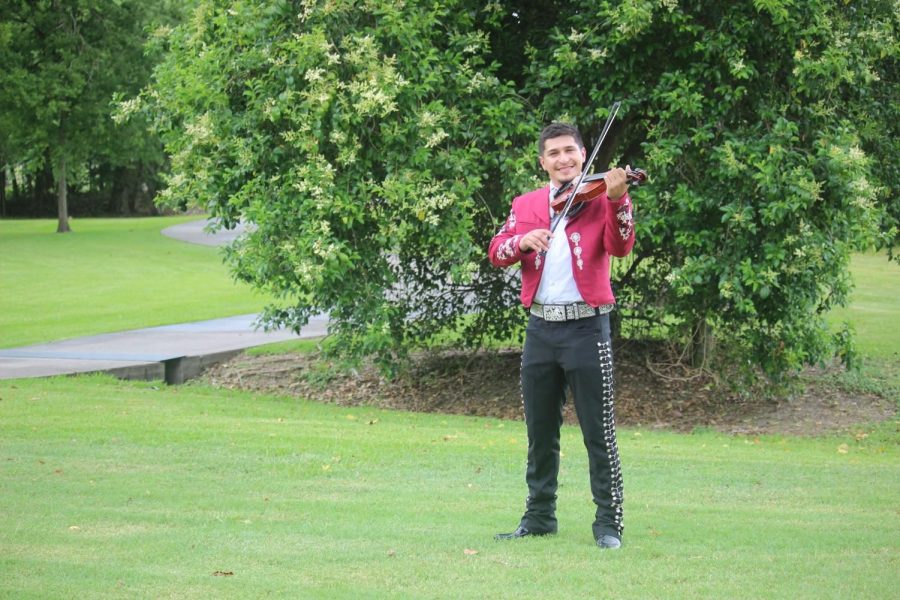 Jose Pineda, 21, a former student at Patrick Henry Middle School and Sam Houston Math Science and Technology Center graduated Salutatorian from Sam Houston in the year 2016. He is now attending The University of Houston Main campus where he will be majoring in Construction Management and minoring in Business Administration. In the wait of graduation, next May of the year 2020, Jose has worked tirelessly to obtain a spot at Baker Concrete Construction as an Intern-estimator. While also working as a mariachi violinist in his former music instructors professional Mariachi Band.
Pineda attended Patrick Henry during the years 2009-2012. Place at which Pineda fell in love with music and even earned violin solos with patience as well as practice. When  Pineda's time at the middle school would come to an end, and his parents didn't want Jose to attend Sam Houston MSTC … He wasn't ready to say goodbye to mariachi just yet.
Pineda remembers trying to convince his parents multiple times to allow him to attend school at Sam Houston. He wanted to continue the program and was willing to go to a school with such a bad reputation. Therefore his parents agreed to allow Jose a year at the school. With the condition, if any trouble or grade drops arose, Jose would be sent to a different school — attending then Sam Houston from 2012-2016. Pineda once again made sure to stay on top of managing his school work and mariachi, graduating as a salutatorian in 2016 from the same high school his parents uneasy about from the start. Jose proved that the reputation and negative comments of a school does not determine whether a student can succeed. It also sheds light on the extraordinary work and passion Mr. Jose Longoria dedicates to his students and their futures.
Then asked how the mariachi program at his former schools had shaped the person he is today in his personal as well as his professional life? He responded, "the program has taught me that with discipline and hard work anything can be achieved." "I learned never to say anything is too hard until you have attempted it." Pineda also expressed, "I have learned that there is always time for improvement." He additionally shares he has become a bolder person and much more determined to achieve new goals.
"Once you join the mariachi program, you join a family. A family that will always be there for you" expressed Pineda — gaining from experience at both schools the connections he established with classmates as well as his teachers. "More than becoming friends they became family" Pineda repeated. He also credits his Mariachi Instructor as he aided in overcoming his fear to take on new challenges.
Jose Pineda looks forward to seeing the program, and the instructor continues to change the lives of future generations to come. Jose is a prime example of the quality of future leaders of the community.