Movie Review: Aladdin – a whole new world, a whole new cast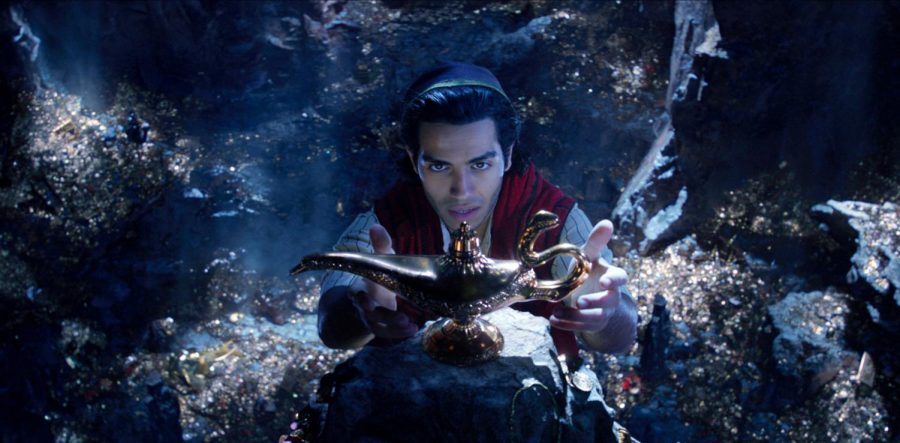 As a child watching the Disney's 1992 animated film "Aladdin" being captivated by the witty charm and humor of the Genie, voiced by late actor Robin Williams, the innocent mischievousness of the monkey Abu, and of course of the marvelous storyline of the film without excluding the fairytale romantic ending for Aladdin and Princess Jasmine.
It was easy to think no live-action remake can top the original film! Yet as I sat in that theater room popcorn in hand, and ready to see what the hype was about. I was left speechless with the excellent selection of the cast members, from Will Smith's hilarious interpretation of the genie paying an outstanding homage to the original genie (Williams), while giving the character his own personal twist; yet keeping some of the essence already established.
The cleverness and agility of the male lead role of Aladdin played by actor Mena Massoud, and of course of the captivating beauty and strong-minded spirit of the lead female role played by actress Naomi Scott (Princess Jasmine), the fine execution of the liveliness in the scenes that I once imagined in my head as a child using my imagination to picture what they would be like in real life.
The coloresque and livelihood of the film, and the musical like plot made all my expectations disappear only to find myself fully engaged and captivated once more. I can honestly fully recommend this movie being that it was beyond my initial opinion and my inner-child was not disappointed. If you have yet to see this film, it's a perfect excuse to stay out of our Houston heat this summer. A film to entertain the kids as well as the adults in the family. Make sure to grab your popcorn and enjoy!