MOD(ERN) Pizza: It's not just the cheese.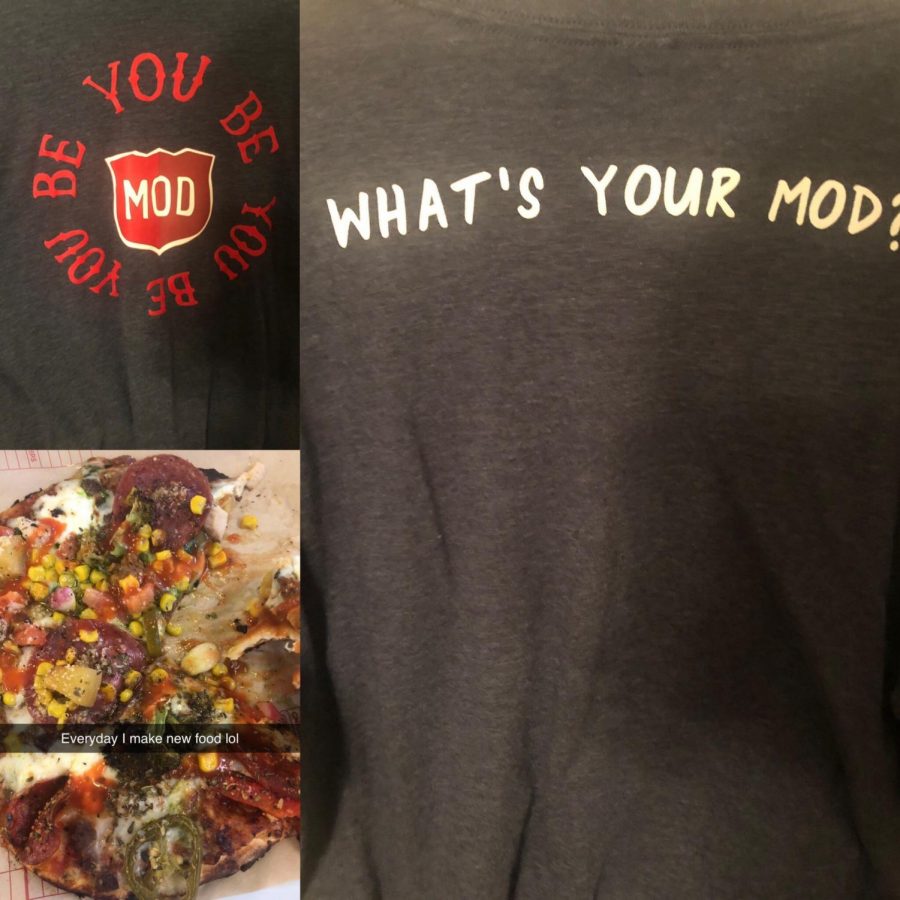 Subway and Chipotle have the best competition ever and it's a pizza joint so good it's literally the Chick Fil A of Pizza . The place is called MOD's pizza and as a worker of the chain I'm here to review this place for food and working there .
I have worked in places like Breakfast Klub, HEB and even a movie theater and MOD is a place that makes me happy. Why? It's a custom-made pizza joint. Unlimited meats, cheese and veggies and it's starting off between $8-$11. It also has gluten-free options, a veggie-theme cauliflower crust and homemade fresh press dough. The pizza is oozing with cheese and the taste compared by many is like a New York pizzeria. They also offer salads , shakes and No Name Cakes which is a gooey chocolate treat similar to the cupcakes with white icing you see in grocery stores.
As I'm getting off work and riding the Metro Bus route 25 boarding Metro Bus route 54, folks steady look at my shirt and notice where I work and they steady say how great the pizza is and how phenomenal the customer service is and honestly I don't even eat no other pizza.  Also guys if you haven't tried MOD download the app and after your first purchase you receive 75 points and once you accumulate 150 points you get a free pizza.
Trust me you will not be disappointed. It's good food and a great place to work and it's a second chance job meaning no matter your background they'll hire you. Long as you work good and not a fugitive this will be the best place for you to work and if hungry you will be satisfied and will leave happy and full of joy.