Speech winner calls hunger "mass destruction"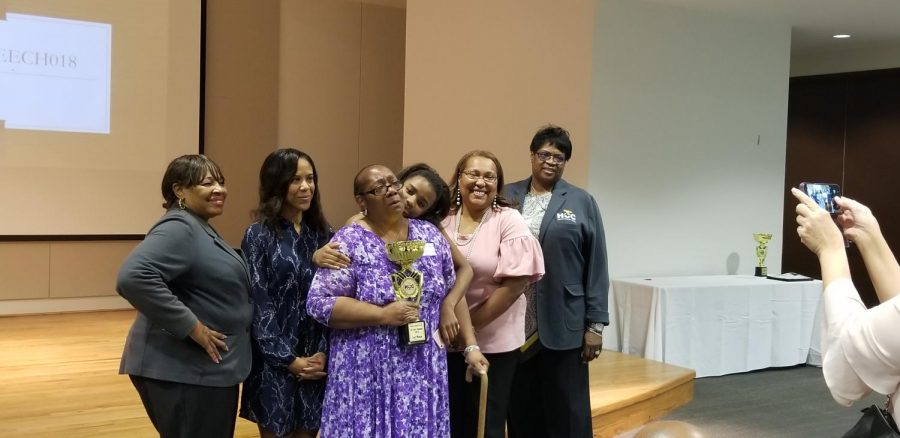 Houston Community College student Dorothy Jenkins was crowned the winner of the fourth annual HCC Speech Tournament held at the Eastside campus on the morning of October 20.
Jenkins won a $500 scholarship towards her education, and she plans to use that money towards her goals. Her major is speech communication.
When her name was announced during the awards phase of the tournament. Jenkins could not contain the tears of joy when she was walking down the aisle, escorted by her granddaughter. The audience gave them both a standing ovation.
"I'm very excited, and feel incredibly blessed" she said, with happiness. "I don't even know what to say, I'm just glad that I did it.
A transfer student from Lone Star Community College, Jenkins says that she almost did not sign up for the tournament, despite only to find out about it last Thursday. She was very close to skipping it altogether due to having eye surgery on the night before the tournament. Although she could not see on the day of the tournament, her sight did not held her back from participating.
This is her first semester at Houston Community College. Jenkins explained that her transition from Lone Star was smooth. She is also excited of the opportunities she was given during her time at HCC.
She made her speech about hunger, and the food programs being an effective strategy for it. To Jenkins, it's a personal issue that also affects many students all around, and she is not the only one who deals with it.
"Boom." She started off her speech with hunger resembling an atomic bomb. "Hunger is a mass destruction. Think about it when you eat today." She emphasized, "We can't keep throwing food away. If you educate me [on hunger], I will grow a garden."
When asked about what inspired her to make a speech on hunger, Jenkins says that hunger has been her enemy for the past four years.
"I have been hungry before. I stayed in those food bank lines and a lot of times the food they gave us is either old food or expired food," she explained. "I am the face of hunger."
Jenkins only needs two more classes to complete her Associate's Degree. She plans to transfer to the University of Houston to finish off her Bachelor's Degree. Her goal is to work with children with autism. "I want to help other children who are misunderstood."
About the Writer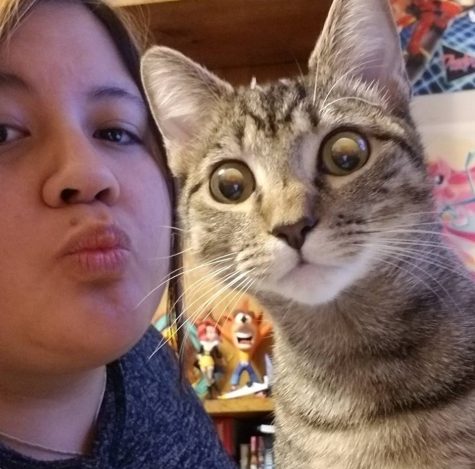 Ana Gonzalez, Editor-in-Chief
Ana was a final-year HCC student majoring in Communications. She chose HCC over any other community college due to diversity. Commuting from Santa Fe to...