Lance Bass dives deep in 90's boy band scam
"The Boy Band Con: The Lou Pearlman Story"; made its world premiere at SXSW on March 13 at Austin's Paramount Theatre.
If you have heard about Lou Pearlman, you may become aware of his history. Otherwise, you are in for a heck of a ride.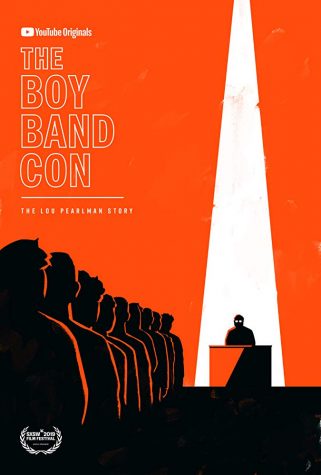 If you were a 90's girl like myself, I'm sure you remember those days when two of the biggest boy bands took over the world, and your bedroom walls. Backstreet Boys and *NSYNC were rival groups back in the day, however, no fan knew about what was happening behind the number one hits or the sold-out concerts.
After his time at *NSYNC, Lance Bass became a filmmaker and producer.
His first-ever film, The Boy Band Con: The Lou Pearlman Story made its debut at SXSW 2019 in Austin. Filmmakers Matthew Ducey and Aaron Kunkel, *NSYNC's Joey Fatone, as well as Lance's mother, Debra Bass, were present at the premiere.
The Boy Band Con goes into the life and death of former manager Lou Pearlman, from his obsession to airplanes and managing his paper route as a kid growing up in Queens, to discovering bands such as *NSYNC and Backstreet Boys, to his death in 2016 while in prison. Filmmakers Bass and Kunkel also uncovered answers on why he created a Ponzi scheme that affected not only the bands he formed, but also the dedicated investors to his companies.
O-Town's Ashley Parker Angel, Backstreet Boys' A.J. McLean, Justin Timberlake's mother, Lynn Harless, and two of *NSYNC's bandmates, JC Chasez and Chris Kirkpatrick, among many others spoke out during the film.
Told by the artists themselves, they recount the time they met with Pearlman, and the time they were recruited and signed by the record label Pearlman was running, and the scam they fell into while recording for the now-defunct TransContinental Records.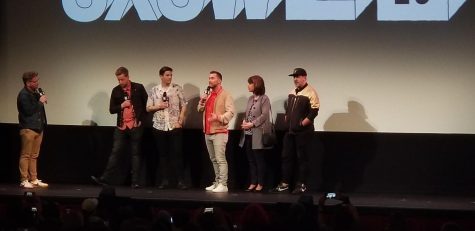 If you lived throughout the TRL days, the number one hits, when *NSYNC took the world by storm after Backstreet Boys backed out on a big show on the Disney Channel that sparked their rivalry, it will surely give you some nostalgia. But at the same time, learning more about Pearlman might give you some chills down your spine.
Living through the boy-band craze as a young girl, I was clueless on what was happening when I first heard of both the Backstreet Boys and *NSYNC.
If you loved Aaron Carter's music when you were a kid, you will be stunned by his remarks; as he comes out as a counter-reaction to the film's events. He looked very different as a grown man.
During the prologue of the world premiere, not many of the audience knew who Lou Pearlman was, until his arrest in 2007. Afterwards, the film crew were given a standing ovation.
You may find yourself in the mood to listen to the bands' music after the movie, while some of you might not listen to them the same way you used to when you were a kid growing up. The Boy Band Con will change your mentality, and will leave you with a sense of "wow-ness".
The film is set to premiere on YouTube Premium on April 3.