Browns trade for Odell Beckham Jr.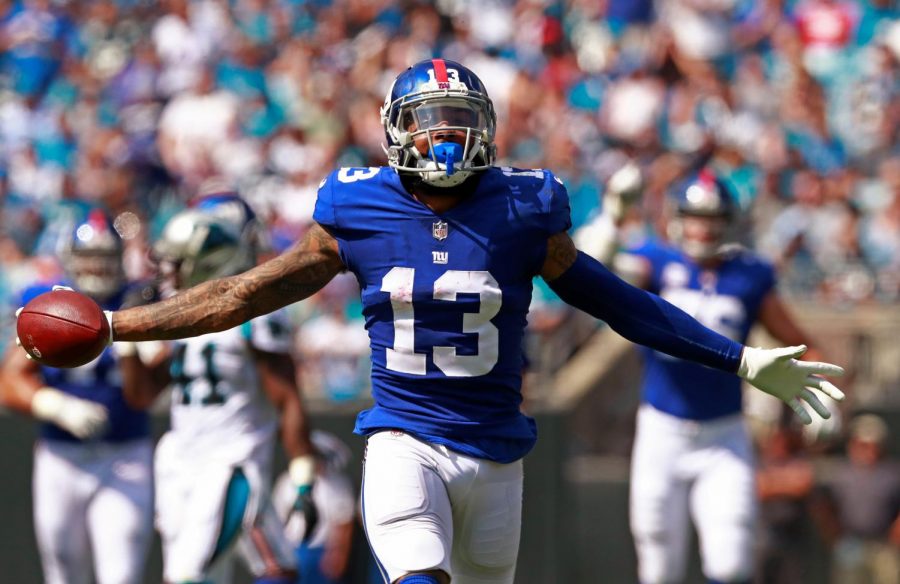 NFL wide receiver Odell Beckham Jr. will be joining the Cleveland Browns after the New York Giants traded him for the Browns' first-round, second third-round draft picks, and 2017 first-round pick safety Jabrill Peppers. This is a big-time win for the Browns as they are getting one of NFL's elite. Beckham brings with him 5,476 receiving yards and 44 receiving touchdowns. Beckham as of late has been running into contract problems with the Giants, so this trade would be a breath of fresh air for the player.
The Browns will not be pushovers the upcoming 2019 season which also marks the NFL's 100th season. The Browns were not only labeled the worst team in the NFL, but they were a laughing stock. But with 2018 first-round draft pick quarterback Baker Mayfield and newly acquired wide receiver Odell Beckham they magically turn into Super Bowl contenders. The Browns had a losing streak that dated back to the 2016 season, but Baker Mayfield helped change that as he led the Browns to a home win against the New York Jets in the 2018 season, their losing streak up to that point was 635 days. During that time Head Coach Hue Jackson was sacked and Browns appointed their Defensive Coordinator Gregg Williams as interim head coach. On the ninth of January 2019, Browns interim offensive coordinator Freddie Kitchens was promoted to head coach. Kitchens brings with him 11 years of tight end, and quarterback coaching experience from the Arizona Cardinals.
The Browns came out of this deal the clear winners, not only did they sign a high caliber wide receiver in Odell Beckham, but they also have Jarvis Landry who is an instant link with him as they both played at Louisiana State University and a quarterback who can throw in the shape of Baker Mayfield. They are arguably the best team in the AFC (American Football Conference) North now, with the Steelers recently losing star wide receiver Antonio Brown, the Bengals (still) only have Andy Dalton and A.J. Green, and the Ravens lost C.J. Mosley. The Browns will surely land the top spot in the AFC North. Fantasy players beware, Beckham, Landry, and Mayfield might rack up serious points.
The New York Giants were once Giants, but it seems quarterback Eli Manning is past his prime. Having already placed fourth in the NFC (National Football Conference) East and a record of five wins 11 losses in the 2018 season, their stock dropped significantly after this trade and seem the losers in this deal. The Giants who won the Super Bowl in 2008 and 2012 is no more. They now have two first round draft picks, which based on multiple mock drafts the Giants will use at least use one of those picks to draft a defender, something that has been severely lacking for the Giants in 2018. With 38-year-old Eli Manning not getting any younger, it would only make sense to draft a new quarterback this or next year's NFL draft. Manning would still leave behind a legacy that won the Giants two Super Bowls in 2008 and 2012, both of which were against Tom Brady and the Patriots.
About the Writer
Joey Garcia, Sports Editor
Joey is a communications major working to become a journalist. Originally pursuing a degree in automotive technology, he was persuaded by his passion for...