Friends, fans and family grieve Luke Perry's death
Luke Perry was a TV icon and a heartthrob who rose to fame on Beverly Hills, 90210. Luke died after suffering a massive stroke on March 4. He passed away early that morning at St. Joseph's Hospital in Burbank.
Perry was surrounded by his children Jack and Sophie, fiancee Wendy Madison Bauer, mother Ann Bennett, stepfather Steve Bennett and other close family and friends.
As reported, he was rushed to the hospital on February 27 after suffering a stroke while at his Sherman Oaks, California home. Paramedics received a call for a stroke at the residence. He was responsive and talking but his condition worsened. The doctors sedated Perry, hoping to give his brain a chance to recover from the trauma of the stroke but the damage was too extensive.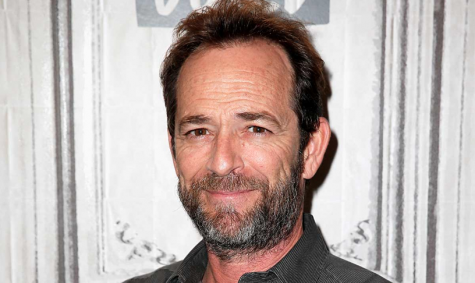 Perry had a highly productive acting career on TV and in movies. He started his career in the early 80's and made a household name on 90210. Perry played the beloved Dylan Mckay on the hit coming of age series. His role serving as a bad boy shot Perry into the atmosphere.
The series was wildly popular and took on topics of teens being sexually active. Perry's character was very popular among fans because of his admiring looks and incredible talent. Most recently he's had a starring role as Archie's dad on CW's hit show, Riverdale.
Since his passing, the cast of the show has grieved their loss. They have posted tributes to Perry and are dedicating all future Riverdale episodes to his memory. As stated from actors, Perry was a good man who made others laugh and told stories.
The loss of Perry is a tough one but his friends and family are proud of the happiness and success he's achieved to bring upon others.