Altuve named MVP
Altuve wins in a Landside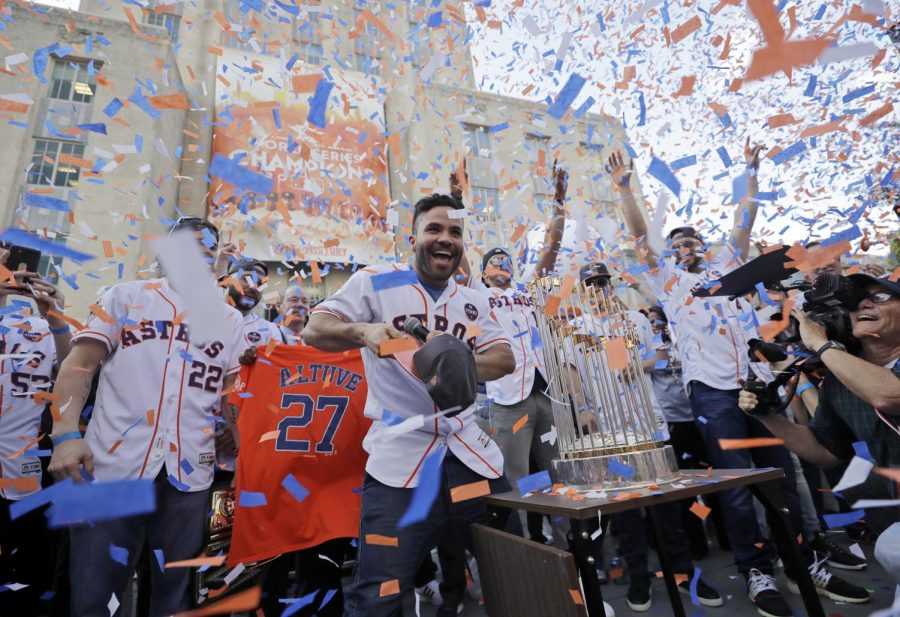 John Cañamar, Sports Editor
November 18, 2017
Jose Altuve was voted the 2017 American League Most Valuable Player by a landslide over Aaron Judge and Jose Ramirez.
Judge went on Twitter where he posted, "M-V-P!!! Nobody more deserving than you!! Congrats on an unforgettable 2017!! @JoseAltuve27"
Ramirez commented, also on Twitter, "Congratulations my brother, well deserved."
Altuve stature is the only thing that is small about Houston's second baseman.
Altuve batted a major league-best .346 in the regular season, hit 24 home runs with 81 RBIs, scored 112 times and stole 32 bases.
The 5 foot 6 inch juggernaut player led the league for the fourth time in hits with 204, giving him 1,022 for the past five years.
Altuve's win of the MVP is the second for the franchise; Jeff Bagwell was the first in the 1994 shortened season.
"I was surprised that I won it," Altuve said. "I wasn't expecting this." His appearance was that he was in total disbelief just moments after hearing the announcement while on satellite with the MLB Network.
In his characteristic style, Altuve gave his teammates praise for positioning him for the honor.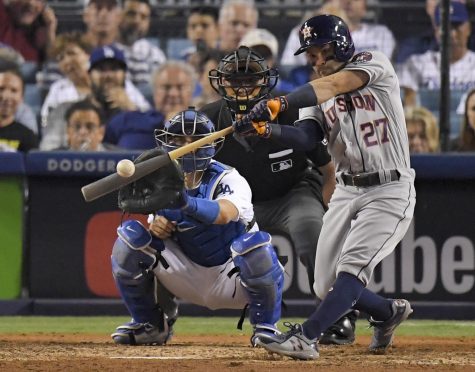 Altuve has also earned the honors this season of being voted an All-Star, his fifth, and the AL Silver Slugger, his fourth, at second base, the MLB Top Player of the League, his second, the Hank Aaron Award to go along with a World Series title.
The awards may still be coming with the Esurance MLB Awards tonight, where Altuve is in the running in three categories and one where he is the subject of the award.
He can claim tonight:
Best Major Leaguer, awarded to Baseball's top overall stars, with regular season and postseason performance taken into account.
Best Major Leaguer, Postseason, awarded to the top individual bodies of work during the postseason.
Best Postseason Moment, the postseason's most memorable achievements.
The Astros last week picked up the team option for the upcoming season, and like Altuve and the Houston fans, hope that he will be an Astros lifer.