Altuve continues to be amazing
Astros score a baker's dozen in win
Hang on for a minute...we're trying to find some more stories you might like.
"Altuve continues to be amazing, I don't know how else to describe it," manager A.J. Hinch said about Altuve's current show of mastery at the plate.
Astros bat around after an hour and fifty-eight-minute rain delay scoring five runs, it all started when Altuve hit with two outs.
Altuve had four hits for the second game in a row, collecting two singles, two doubles and three RBIs.
Altuve is currently on a 16-game hitting streak where he has recorded a hit 38 of 72 at bats for a .528 batting average. He has had games of three or more hits in half of the 16 games.
When asked, "How are you doing it?" Altuve responded, "I can't tell you because the other guys are probably going to see this interview and pitch me different. I'm just trying to stay with my approach and trying to get on base for the guys hitting behind me. This is a really good team that goes out and plays 100 percent every game."
The Astros cruised past the Phillies 13-4 in which Philadelphia's only bright spot was Nick Williams.
Williams, a rookie from Galveston, has taken his opportunity and made the best of it since getting his call three-weeks ago. He connected twice for hits in the game, one being a three-run base clearing triple to right field.
Williams hitting streak is at nine games. In just 20 games, he has 22 hits, 11 for extra bases, and has 18 RBIs.
Joe Musgrove (5-8) earned the win in relief. In three innings Musgrove allowed two hits while striking out three.
Vincent Velasquez gave up four runs in three innings pitched on six hits for the loss.
___
Game Recap
Top of 2nd
Brian McCann homered (13) to right center field.
Alex Bregman homered (10) to right center field. (Hou 2 – Phi 0)
Bottom of 2nd
Tommy Joseph doubled to center field; Odubel Herrera scored from first. (Hou 2 – Phi 1)
Top of 3rd
Marwin Gonzalez singled to right field; Altuve scored from third. (Hou 3 – Phi 1)
Altuve continues to be amazing
Top of 4th
1-hour 58-minute rain delay
Altuve singled to left field; McCann scored from third and Bregman from second.
Yuli Gurriel singled to center field; Altuve scored from second.
Carlos Beltran singled to center field; Josh Reddick scored from third and Gurriel from second. (Hou 8 – Phi 1)
Top of 5th
Tyler White singled to left field; Bregman scored from second.
Altuve singled to center field; Norichika Aoki scored from second. (Hou 10 – Phi 1)
Top of 7th
Reddick grounded out to first; Aoki scored from third.
Gurriel hit a sacrifice fly to center field; Altuve scored from third. (Hou 12 – Phi 1)
Bottom of 7th
Williams tripled to right field; Andrew Knapp scored from third, Cameron Perkins from second and Cesar Hernandez from first. (Hou12 – Phi 4)
Top of 9th
Reddick singled to center field; Aoki scored from third. (Hou 13 – Phi 4)
___
Injury Front
George Springer left the game in the third inning after feeling discomfort in his quadriceps.
Dallas Kuechel is back with the team and will throw a bullpen today.
Colin Moran was released from the hospital and is awaiting surgery for facial fractures that occurred in Saturday's game against the Orioles.
___
Tonight's game is scheduled for 6:05 with Charlie Morton (7-4) taking the hill for the Astros and Nick Pivetta (3-5) for Philadelphia.
The game will be played at Citizens Bank Park.

About the Writer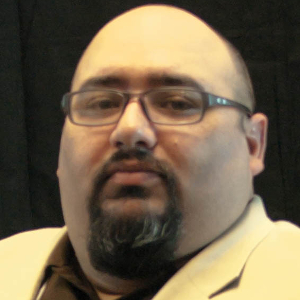 John Cañamar, Head Editor
You can reach him at jcanamar@hccegalitarian.com

John is a journalism major.