James Paxton contains the Astros
Astros extend doubles hitting streak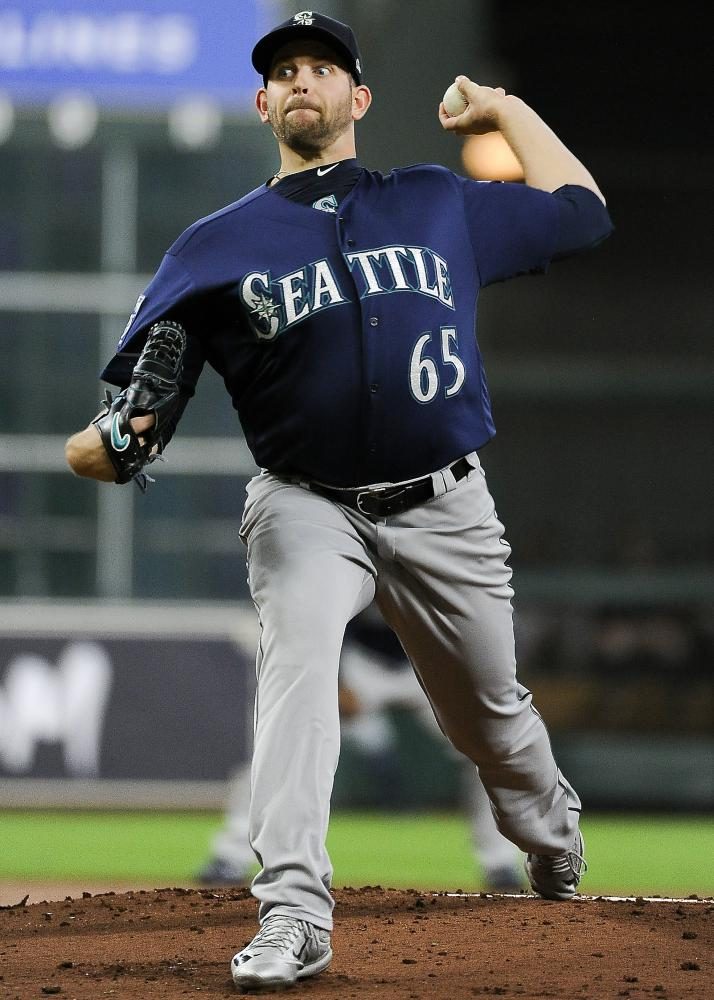 John Cañamar, Sports Editor
July 20, 2017
James Paxton contains the Astros once again, allowing the first run to Houston all season.
Paxton had another great outing against Houston holding the powerful lineup to six hits in seven innings.
"Paxton was outstanding today," Mariners manager Scott Servais said. "It's exactly what the doctor ordered. He was on top of his game."
Paxton's performance in Wednesday game improved his record to 2-0 against the Astros with a 0.45 ERA and 20 strikeouts in three outings.
"He's really good," Houston manager A.J. Hinch said. "His arm strength is at the top end of left-handed starters in the league … a lot of the story today is just about how good he was. We couldn't quite break out and have a big inning against him."
Offensively, Ben Gamel sent a go ahead two-run home run to right field in the fourth inning off of Houston starter Charlie Morton.
The Crawford Boxes in a rare occasion worked against the Astros, on a sharp line drive by Jose Altuve in the eighth inning where the ball caromed off the scoreboard wall into left fielder Guillermo Heredia. Heredia caught the ball as if it was a cutoff throw and relayed it to third baseman Kyle Seager who slapped a tag on George Springer.
"We got a little unlucky with the bounce right back into his glove and Springer runs into the out at third base," Hinch said. "You could see that play 100 times and probably 99.5 percent of the time it's not going to happen, but it happened this time. That's a tough out to give up."
The Astros did manage to manufacture a run in the form of Alex Bregman. Bregman reached base on a single, moved over to second on a bunt, stole third and was brought in on a sac-fly by Springer.
Paxton (9-3) earned his ninth win allowing six hits, one walk, one run and seven strikeouts.
Edwin Diaz pitched one inning received his 18th save.
Morton (7-4) went 6 2/3 innings giving up six hits, four runs and striking out five in the loss.
Marwin Gonzalez's double in the second inning continued Astros streak of hitting a double in a game to 52, giving them the second longest streak in MLB history.
___
Game Recap
Bottom of 3rd
Springer sacrifice fly to center field; Bregman tagged and scored from third.
Top of 4th
Ben Gamel homered (5) to right field; Jean Segura scored from first.
Top of 6th
Robinson Cano grounded out to second; Heredia scored from third.
Top of 7th
Mike Zunino doubled to left field; Danny Valencia scored from second.
___
Injury Front
Carlos Correa had surgery on his left thumb to repair torn ligament and will be out for six to eight weeks.
Dallas Keuchel is scheduled for a second rehab start on Saturday.
___
Up Next
The Astros will have a day off today and will travel to Baltimore for a three-game series with the Orioles.
Baltimore will be the first stop on a three city nine game road trip. The middle three games will be in Philadelphia and ending in Detroit.
Friday's starters are scheduled to be Ubaldo Jimenez (4-5) for Baltimore and Mike Fiers (6-4) for Houston.
First pitch is slotted for 7:05 from Orioles Park at Camden Yards.