Student-artist inspires with 'Elevate'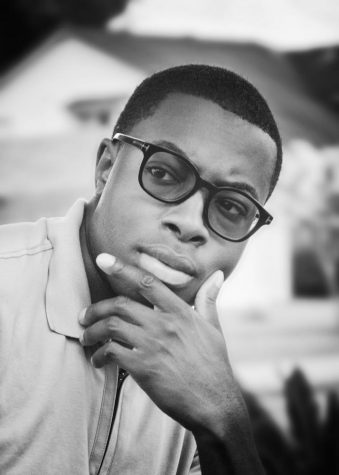 "You can't sing."
It was a typical day before a music appreciation class at Houston Community College when a fellow student accused Ayo Shofoluwe of not being able to sing.
Ayo responded by singing John Legend's 'Save Room' and their professor walked into the room as the class was applauding his singing voice.
"Music has always been a part of my life, I like to say I came out singing," says Ayo. "If I want to say something—for someone to truly understand me—I need to sing about it."
Chutiya "Mew" Metheesupapak was one of the students applauding. After class, she told Ayo she liked his voice and immediately starting giving him suggestions to improve. They went into a piano practice room, and Mew performed 'If I Ain't Got You' by Alicia Keys.
"She blew me away," recalls Ayo.
"I could actually sing before I could speak," says Mew. Her aunt told her that as a one-year-old, she could hum melodies accurately before she could pronounce words.
Although she also plays the piano, growing up in Bangkok, Thailand, Mew was known as the girl who plays guitar. She recalls always being in a band. She learned to play guitar instead of her first choice instrument, drums, because her mother said, "You can't take the drum with you when you go outside, but the guitar you can take with you wherever you want to be."
"Music is one thing that I'm sure that I did well in my life," says Mew.
In 2013, Mew and Ayo were working on a different song together, and getting nowhere. Ayo went to eat while Mew kept producing beats.
"Listen to this," said Mew when Ayo returned.
"I heard the beat," says Ayo, "and then I just started to recite the lyrics that had been in my head since I woke up but I couldn't articulate it. When I heard that beat, I knew how to articulate it."
The song 'Elevate' was born.
"I just wanted to create a song that would inspire people to look at life from a different perspective. No matter where life takes you, you can always elevate," says Ayo, "Sometimes you just have to close your eyes and shut out all the noise and walk by faith."
On July 4, Ayo is releasing 'Elevate' on YouTube and HulkShare under his band name 'PeacexPiece'. Watch out for the song dropping on Instagram and Facebook @PeacexPieceOfficial
Ayo wrote the lyrics and raps on 'Elevate' while Mew did the background singing and production.
"I hope that people would listen to the message and understand that their life has meaning and that there's a purpose for every single individual here on earth, in all things, everything is going to work out," says Ayo.
Ayo is encouraging people to share their personal stories of how they conquered tough situations in their lives on social media by using the hashtag #WeElevate.
The song has been a long time coming. It was back in fall 2012 that Mew and Ayo met in Professor Andrea Jaber's music appreciation class at HCC's Stafford campus.
They are both active, busy students and didn't have much spare time to produce and edit the single. Ayo became a Student Government Association officer at HCC, and Mew became a Staff Writer at The HCC Egalitarian.
There were other roadblocks to recording the song, they had to acquire expensive production equipment and there was a learning curve on how to use it.
Ayo performed 'Elevate' live for the first time at high school graduation party in 2014 where the graduates were, "excited but anxious about the next step."
He wanted the party to hear the song's elevating message. Afterward, everyone wanted a copy of the song, but Ayo only had the performance track recorded on a CD.
"It was so clear that the message had got through to everyone," says Ayo, and he realized "this is what I'm here to do." To inspire people through music.
"My life and the things that I go through I can use them as stepping stones to inspire other people. Not just to inspire them, but to inspire them to aspire."
In 2015, Mew and Ayo enrolled at the University of Houston's main campus together. Ayo performed both 'Elevate' and 'A Beautiful Thing' at the 2016 International Arts and Music Festival at UH.
Ayo and Mew performed the song at churches, and people kept asking them where they could get the song. That's when they decided to record it.
After 'Elevate' is released next week, Ayo hopes to perform at more local events and release more singles. He has more songs in the works.
Mew graduated UH in May, and is back home in Thailand. Even though she is working full-time, she plans to continue creating music and recently purchased a new electric guitar and media controller. "I'm going to keep music in my life always," says Mew.
Leave a Comment
About the Contributor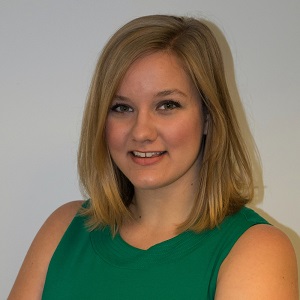 Alyssa Foley, Editor
Alyssa served as The Egalitarian editor-in-chief from October 2014 - May 2016, and she served as the news editor from January 2017 - May 2017. She transferred...