You have to win the close ones
Astros shutout Angels 3-0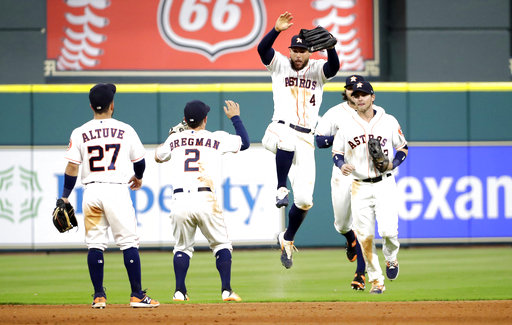 John Cañamar, Sports Editor
April 18, 2017
"We did a good job of capitalizing tonight," Alex Bregman said. "If you're going to be a good team, you have to win the close ones, and Charlie did a great job tonight."
Charlie Morton was a little bit here and there but was composed enough to work through all the traffic on the bases. Morton had runners every inning and even the bases loaded in the second, yet he never broke to allow any runs to cross the plate.
"It would have been nice if I was in the zone more, executing my pitches a little bit better," Morton said
Morton threw five scoreless innings surrendering five hits and two walks while accumulating three more punch-outs in the 3-0 win.
Chris Devenski came in for two perfect innings in which he struck out the side in the sixth and added one more in the seventh for good measures. Devenski has struck out at least three batters in each of his four appearances this season.
Luke Gregerson had a clean eighth inning with one strikeout. Ken Giles earned the save striking out two in the ninth to close the game.
The Astros pitchers sat down the last 14 batters for the Angels to get the shutout.
"The zeroes that our team put up, Devenski comes in and does what Devenski does, Luke comes in and has a clean inning and that's probably the best Giles has pitched and looked in a while for him," Houston manager A.J. Hinch said.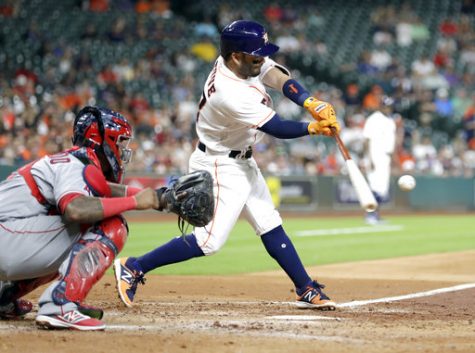 Offensively the Astros first scratch in a run after Evan Gattis reached second on a single and an error on Angels' third baseman Yunel Escobar on an errored throw to first base. Bregman singled to center field allowing Gattis to score from second.
In the third, George Springer is brought home off of a sacrifice fly by Jose Altuve to right field. Springer was on third after hitting a single and a Josh Reddick soft single to short center field.
In the eighth, Altuve would drive in Reddick on a double to center. Reddick would score from second, but Altuve would be thrown out trying to stretch a double into a triple by Mike Trought.
"To walk out of here with a nice clean win from a pitching standpoint … we've just got to find different ways to win and today was a unique one," Hinch said.
Jesse Chavez (1-2) allowed two runs and seven hits. Chavez struck out five and surrendered two walks in seven innings.
___
Carlos Correa sat out due to soreness and discomfort in his hand. Hinch said he will be day to day and that it was a simple decision to keep him out.
Tonight's matchup will have Ricky Nolasco (0-2) for L.A. and Joe Musgrove (1-0) for the Astros.
First pitch will be at 7:10 from Minute Maid Park.