SXSW Day 1: A Filmmakers Adventure
Day 1: A filmmakers adventure at South by South West; an Austin Based music, film and interactive media conference.
At 11:40am I boarded the MegaBus for $15.00 to Austin. The bus dropped me off downtown, where I jumped on another bus to get to my Airbnb destination on the North side of Austin, 4.2 miles away from downtown, where the SXSW conference is being held.
I've been doing Aikido, a Japanese martial art for most of my life, so I decided to drop in at the Austin Aikido Dojo for an hour class. I worked up an amazing sweat before heading out to the Austin Conference center to pick up my badge and my swag bag with guide book and map.
I jumped on a B-Cycle and rode around the town a bit, until I arrived at the Paramount Movie Theater.
I was shocked to discover that there is only one screen in the theater, I thought I'd walk in and watch a bit of Alien before heading back to my room and crashing for the night. I never expected to see Ridley Scott in person. He arrived to introduce his new movie, Alien Covenant. After a brief introduction, the three main actors walked onto the stage and introduced themselves. It was a very nice surprise. Now I can say that I met Ridley Scott, well, I didn't really meet him but I was in the same room with him!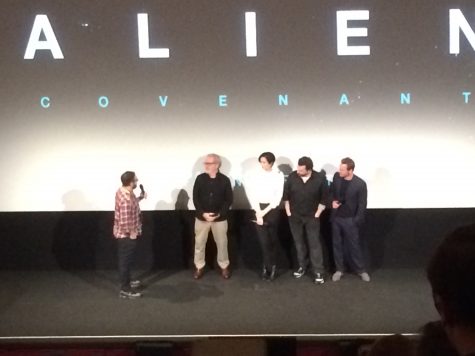 After that I jumped on the bus to head back to my room, I met my host and started looking into what to do tomorrow.
The SXSW film conference is an amazing event with more opportunities and screenings that I could ever visit in one life time. Not sure what I'll do tomorrow, but stayed tuned for my Day 2 at SXSW blog entry. Signing off and going to bed