HCC vote supports dreamers
Houston Community College's governing board approved a resolution Thursday reaffirming its support of the Texas Dream Act.
The vote comes at the beginning of the Texas legislative session where bills have been introduced to repeal the law that gives certain non-citizens in-state tuition rates.
While the repeal bills currently introduced are echoes of the unsuccessful repeal attempts of the last legislative session, the election of President Donald Trump raises new concerns that repeal efforts may gain traction this year.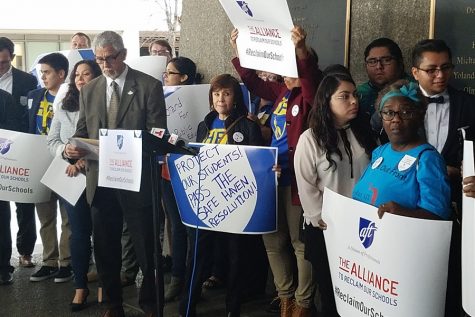 Before the vote, Houston City Council Member Robert Gallegos spoke in support of the resolution at a rally outside the HCC administrative building. Gallegos said that "We must be united. Washington must know that we demand an education system that is accessible for all students, regardless of their socio-economic or immigration status."
Seven out of nine trustees voted in favor of the resolution, which states that the HCC Board of Trustees "respectfully endorses the continuation of policies and legislation that continue to build Houston and the great State of Texas as leaders in educational access [and] opposes changes to Texas laws on determination of resident status as used in higher education, including but not limited to the Texas Dream Act."
Zeph Capo is one of the trustees who introduced the resolution. In a phone interview, he said that he wants HCC dreamers to know that "we stand with you" and that they are "not alone in this fight to maintain their right to access higher education."
Students Fear Repeal of Protections
If the Dream Act is repealed this legislative session, this spring and summer may be the last college semesters for students who may not be able to afford out-of-state or international tuition rates.
These students are also living with the fear that the federal Deferred Action for Childhood Arrivals or DACA will be repealed. The program gives those who immigrated to the U.S. as children without permission a renewable two-year period of deferred action from deportation and allows them to work.
Current and former HCC students who have benefited from the Texas Dream Act and DACA spoke during the public comment section of the board meeting to voice their fears and concerns that other students may not receive the same opportunities they were given.
"In just 24 hours, I could be fully undocumented again. That's a very scary feeling for me, that's a very scary feeling for my peers," said HCC alumnus Cesare Bonazza who was brought to the U.S. by his parents as a child from Mexico City, Mexico. Today he is the executive director of the immigrant rights organization FIEL Houston Inc. Bonazza said while they may take everything else away from him, they cannot take away his education.
"We have a responsibility to protect them so that they can be gainfully employed," said Trustee Carolyn Evans-Shabazz who voted in favor of the measure.
Resolution is a Lobbying Tool
Primarily a public relations and lobbying tool, the vote puts the college on record as supporting the Texas Dream Act. The resolution even states that the board resolves to support students through its lobbying efforts.
Capo explained that "We will use our resources, our relationships and every opportunity we can to ensure that they can continue to go to school and work toward graduation."
The HCC resolution also states that the trustees oppose sharing private information about students' immigration status unless the college is required by law, court order or subpoena.
It's important to make clear what this resolution is not. This resolution does not make the college a sanctuary school. It would not stop the college from disclosing a student's immigration status to authorities if in the future they are compelled to by law. In the meantime, they will lobby to make sure the law remains the same so students can continue to pursue their education. Also, the HCC resolution only mentions Texas laws, not federal policies like DACA.
Trustee John Hansen, who abstained from voting on the resolution said, "I'm bothered that this is being interpreted as establishing a sanctuary campus, I don't read the language as saying any such thing."
Board Chair Eva Loredo stated in a press release that, "We are absolute in our commitment to remain in compliance with all local, state and national laws."
The vote still sends a strong message of support to students.
A Message of Support
"Students should live free from fear, intimidation and fear of deportation," said Capo at the rally before the vote. He said the vote will help ensure "every student has access to a great public school or university that is safe and welcoming, focused on the well-being of students."
Evrim Baykal, an adjunct computer science professor at HCC, spoke at the rally about the college's culture of diversity and acceptance, "Our students do not walk through our doors wondering 'Am I accepted as I am?' They know they are."
A History of the Texas Dream Act
The Texas Dream Act or House Bill 1403 became law in 2001 with near-unanimous support. To be eligible for in-state tuition at public Texas colleges and universities, students must show that they have lived in Texas for at least three years and graduated high school or received a GED. They must also sign an affidavit that they will seek permanent legal status if the option becomes available for them.
According to the Texas Higher Education Coordinating Board, this law benefited 1.9 percent of Texas college students in 2013. Nearly three-fourths of these students attend community colleges like HCC.
In the same year, this residency tuition break cost the state about $21 million in funding, but collectively these students paid over $51 million in tuition and fees.
Lieutenant Governor Dan Patrick has vowed to repeal the law, and Governor Greg Abbott has stated that he would not veto a repeal if such legislation made it to his desk.
___
Read the full text of the HCC Board resolution here, it's extracted from the board agenda posted here.
Leave a Comment
About the Contributor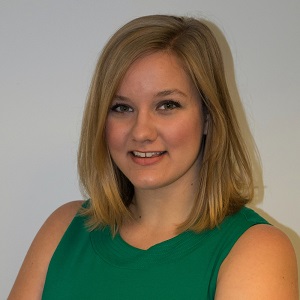 Alyssa Foley, Editor
Alyssa served as The Egalitarian editor-in-chief from October 2014 - May 2016, and she served as the news editor from January 2017 - May 2017. She transferred...