Rockets Bounce Back in Memphis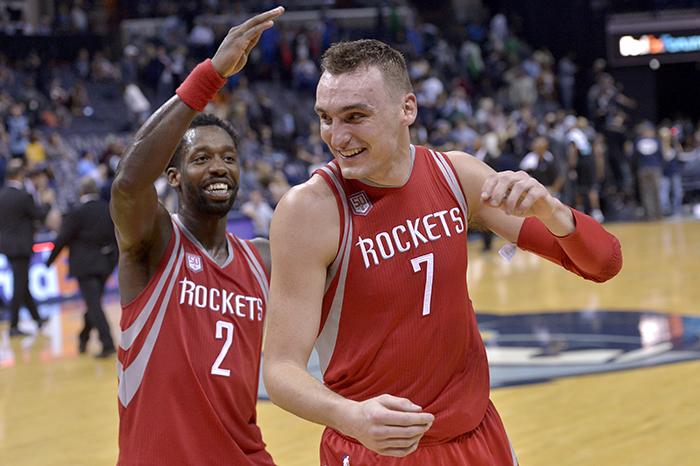 John Cañamar, Sports Editor
January 22, 2017
After a dismal game on Friday night against the Warriors, the Rockets bounce back in Memphis.
Sam Dekker made his first career start and led the team to a 119-95 victory with 30 points of his own.
"I did feel very comfortable from the jump and felt very locked in," Dekker said.
James Harden added 29 points and ten assists in the contest.
"We had open shots, and we were able to knock them down," said Harden.
Houston shot 38 percent from behind the arc and 51 percent overall for the night, while the Grizzlies only made 37 percent of their attempts.
Marc Gasol scored 32 points, and Mike Conley added 15 for the Grizzlies, who lost their third game of the last four.
The Rockets built a ten-point lead at the end of the first quarter and never looked back with their high power 3-point style attack. Houston also was more aggressive on the defensive side of the court causing 11 turnovers and blocking six shots.
Eric Gordon contributed 21 points and five assists to help the Rockets win by 24 points.
Patrick Beverley played his usual in your face grind-it-out defense was a nuisance for Memphis causing the Grizzlies to take bad shots or ill-advised passes creating opportunities for the Rockets.
Beverley had eight defensive rebounds and seven points I the win.
"He played well. He played really well," Rockets coach Mike D'Antoni said about Dekker. "He hit the 3s that we needed."
D'Antoni went on to add that Dekker would be back on the bench against the Bucks because Ryan Anderson will be back from having the flu.
Houston improved their record to 11-1 on the second game of a back-to-back situation.
Rockets head to Milwaukee for their second game of a five-game road trip on Monday.
Memphis host the Raptors on Wednesday.
As ran in The Houston Sports Page.