Rockets Find Their Magic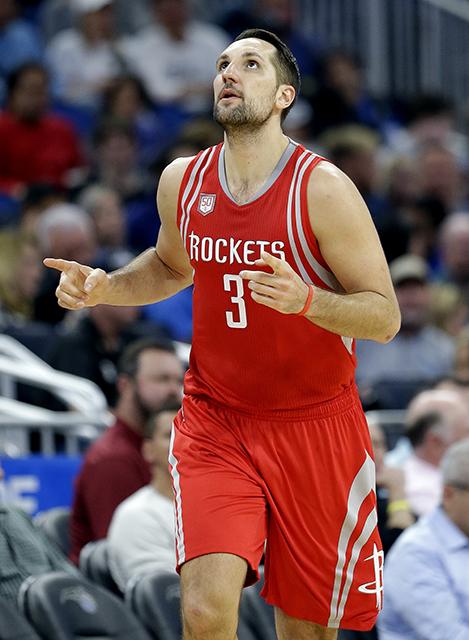 John Cañamar, Sports Editor
January 7, 2017
The Houston Rockets find their magic late in the game to pull out a 100-93 victory in Orlando.
On the second night of back-to-back games, the Rockets found themselves in a hole early against the Orlando Magic.
The Magic built a quick nine-point lead in the first quarter before Houston would answer and gain a seven-point lead midway through the second quarter. However, Houston's lead would fall, and Orlando would regain an eight-point lead at the half.
"We don't want to play the first half like we did tonight. We played a real bad first half, for us, especially," stated Ryan Anderson.
With 3:26 in the third quarter Houston would regain the lead for good on Eric Gordon's 11th point, coming by way of a three, on Trevor Ariza's 2nd assist of the night.
In a game that saw the Rockets make only 15 of 49 three-pointers and 45.3 percent overall, Anderson led the team effort with 19 points.
"A win is a win. It's tough to win in this league, so we are going to take every win that we can," said Anderson. "We corrected things and came together a lot better in the second half, and we played better defense overall and made shots," he added.
The Rockets recognize that not playing a focused 48 minutes will not get the job done against tougher opponents.
"We need to be ready to go from the start and play with a chip on our shoulders because we are getting everybody's best now because we are one of the best teams out there," said Eric Gordon
Houston only took 37 two-points shots in the game while attempting 49 three-pointers.
"It's a really unique style, and it works for them," Magic coach Frank Vogel said about the Rockets. "I thought we did a pretty good job handling it most of the night, but Ryan Anderson got loose too much in the third quarter, and that's where the game was lost."
Rockets go north of the boarder to face Toronto on Sunday.
Orlando plays in Los Angeles versus the Lakers on Sunday.