Not the great start the Astros were expecting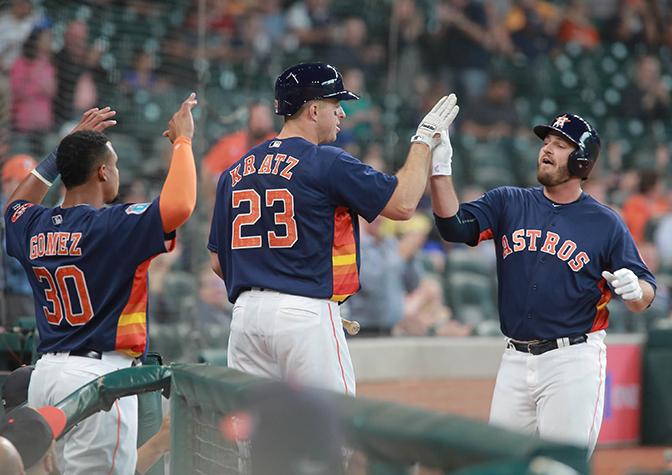 John Cañamar, Sports Editor
April 15, 2016
After five and a half months since the last out in the ALDS, the Astros season has commenced. Favored to make the American League Championship Series, hopes are high around Houston.
Three series and ten games into the season and fans have begun to worry about their hometown nine.
Opening with a record of 3 and 9 was not the game plan for this year's campaign, but it does not doom the team's goals or chances in the marathon that is a baseball season. Ten games are the equivalent of one in the NFL.
After a huge off-season in which the Astros revamped the bullpen there are still concerns in the early going.
Ken Giles has been a disappointment with an ERA of 12.27 and giving up three home runs in his first four games doubling his major league career totals in 113 games.
Tony Sipp has not fared well either, he has given up two long balls and has a .350 batting average against him.
Collin McHugh laid an egg in the second game of the season only going a third of an inning giving up six runs to the Yankees. However, in his second start he was solid an earned the win versus the Royals.
Team Manager A J Hinch said about McHugh, "He was exceptional and he pitched with a purpose tonight, I am glad he made the adjustment from being a careful pitcher dancing around the strike zone to attacking them with all of his pitches. He did a good job of setting the tone for our team and I thought it was important that we fed off that as a team."
Although the middle relief pitchers have struggled and the one awful start by Collin McHugh in New York the team as a whole have played well.
Tyler White has been a pleasant surprise with his white-hot start in the box hitting .438 batting average going 14 out of 32 with three home runs, three runs and 10 RBI's. White's glove work is not at an elite level but he has been a great improvement at 1st Base over all other options.
White was named American League Player of the Week for the week ending April 10th.
Jose Altuve is once again on pace to hit over 200 hits this year with a .317 batting average along with running on the base path with six steals already in the young season.