It's no longer funny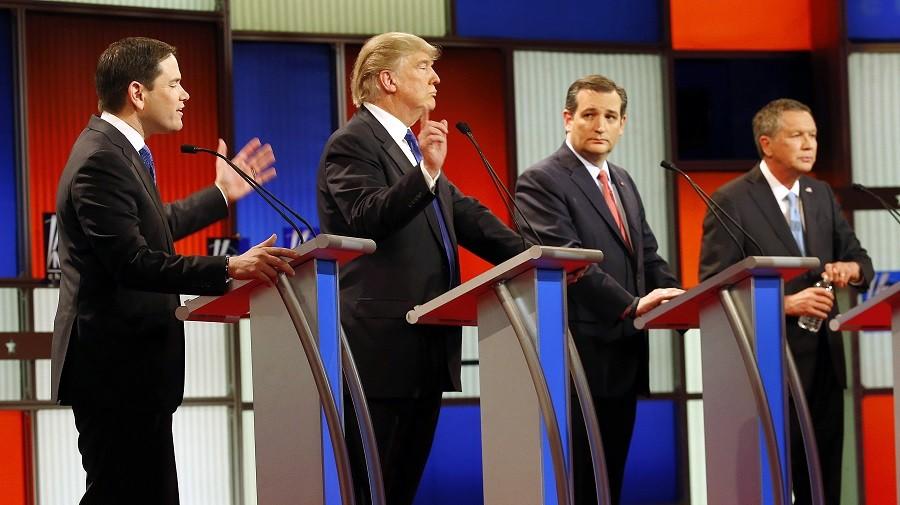 There is no way an educated person can possibly believe Donald Trump will be an effective president.
We used to think this was funny, and we would cringe at his racist statements and joke about them on Twitter. However, a man who was slow to disavow the Ku Klux Klan, promises to ban Muslims from entering the country and publicly defended the size of his genitalia on national television has a real possibility of winning the Republican nomination.
Primaries and caucuses are a drawn out, baffling process. The level of confusion surrounding picking party nominees ranges from common sense open primaries, where anyone can vote for a single party, to completely dumbfounding things like caucuses where people literally stand on opposite sides of a room and argue about who is a better candidate.
On March 1, twelve states voted on Super Tuesday for their picks and allotted delegates accordingly. Texas was the biggest prize of the night, with 222 Democratic and 155 Republican delegates at stake.
Of course, any candidate who cannot win their home state in the primary isn't a practical choice to win the general election. It came as no surprise that Ted Cruz took the Lone Star State after holding rallies in the state's biggest cities.
State-by-state, Trump won the South and the moderate Massachusetts and Vermont; while Ted Cruz won Texas, Oklahoma and Alaska; and Marco Rubio only won in Minnesota.
Hillary Clinton won seven states, but Bernie Sanders vowed to stay in the race until the Democratic convention despite his win of only his home state of Vermont, plus Colorado, Minnesota and Oklahoma.
Unfortunately, this is looking more and more like a two-man race for the Republican nomination.
Although Trump is a narcissistic bigot, the worst thing about him is that he makes all the other candidates look like a godsend in comparison.
For the most part, all of the moderates have dropped out of the race, with the exception of John Kasich—a conservative in sheep's clothing who just weeks ago quietly signed a bill into law defunding Planned Parenthood in Ohio.
That law strips $1.7 million from preventative care and sex education. Abortion has been illegal in Ohio since the 1970s, but Kasich still supports any anti-abortion bill he comes across and actively campaigns against paid maternity leave.
Ted Cruz has carved out a lead place by appealing to a demographic with an excellent voting record with Bible-thumpers. He has racked up an impressive 300 delegates so far against Trump's 382. Before Super Tuesday, Cruz was the only candidate to beat Trump in the polls, a fact he repeats time and again on the campaign trail.
Who do you hope will be elected president?
Hillary Clinton (29%, 65 Votes)
Bernie Sanders (25%, 57 Votes)
Tupac Shakur (14%, 32 Votes)
Donald Trump (11%, 25 Votes)
Vote for me! (8%, 18 Votes)
Ted Cruz (5%, 12 Votes)
John Kasich (2%, 5 Votes)
Marco Rubio (2%, 5 Votes)
Jeb Bush (1%, 2 Votes)
Ben Carson (1%, 2 Votes)
Roque De La Fuente (0%, 1 Votes)
Jim Gilmore (0%, 1 Votes)
Total Voters: 225

Loading ...
Cruz was a key player in last year's government shutdown. He is well-known and disliked in the senate for his abrasive personality and penchant for pushing his own agenda. Until recently, he had zero congressional endorsements, but as he moves towards the front of the race, representatives and senators are waltzing to his side.
Moderates have suggested the GOP rally around Marco Rubio as an alternative to Trump and Cruz. However, Rubio's voting record, his early debate failures, his indecisiveness on immigration policy and the fact that he's only won a single state so far are all making it look like his campaign will end before the primaries do.
It was only at the Feb. 25 debate in Houston that Rubio began to attack Trump, and though many declared him the winner of the latest GOP debate in Detroit, it might be too late for him to remain a viable option.
The Democratic primary so far has played out in a predictable fashion. Although Bernie Sanders has gathered celebrity endorsements and does well with young and minority voters, classifying himself as a Democratic Socialist has alienated casual observers who confuse social welfare with communism.
Although the general theme this election cycle is anger towards career politicians like Hillary Clinton and the establishment, her experience in the presidential cabinet and in the senate could win her the presidency.
Despite the controversy surrounding her, her husband and her failed 2008 presidential bid; if Donald Trump wins the 1,237 delegates needed for the Republican nomination—as he very well might—and if Clinton clinches the Democratic nomination; looking at it with a wide-angle lens, Hillary Clinton seems like she could actually win the presidency.
Before Trump was seriously viewed as a threat to establishment candidates, the Republican party asked for his allegiance to the party to prevent him running as an independent and drawing away votes from the GOP. It's a move that may come back to bite them in the general election.
Now his opponents and government officials who have spoken out against him have vowed their support in the event he is nominated.
There was a time in America when the wellbeing of everyday Americans mattered more than showmanship or loyalty to your party or political affiliation, but that's not America today.
About the Contributors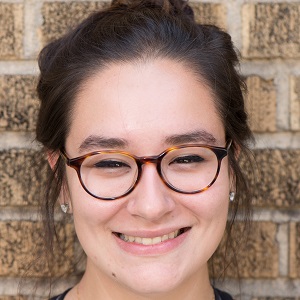 Marialuisa Rincon, Staff Writer
You can reach her at mrincon@hccegalitarian.com