TSI change helping, hurting students success rates
In fall 2015, Houston Community College students enrolled in a total of 56700 semester credit hours, which is about a 1500 drop in credit hours from the previous fall. Overall, HCC did not really lose enrollment because the college picked up more enrollment in the adult high school program.
"We are explaining that to be the TSI changes," said Vice Chancellor of Student Services Kimberley Beatty at a trustee meeting on Feb. 16, "They raised the floor of the TSI exam, so now the students who would have gone into credit courses—developmental ed—now have to go into adult basic education."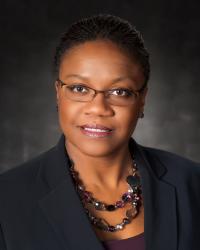 Unless exempt, by law students who are entering a Texas college or university must take a TSI exam and receive a passing score in order to enroll in credit-bearing courses.
Chancellor Cesar Maldonado explained that, "one of the challenges as the students move from the traditional path to college, to the adult basic ed, they lose the option for federal financial aid and other opportunities." The college finds other grants to help pay for basic adult education.
Many students who come to HCC are not prepared to sit in a college-level class.
According to the Achieving the Dream initiative, nearly 60 percent of students enrolling in community colleges nationwide need to take remedial classes before enrolling in courses for credit. For low-income students and students of color, the figure rises to a dismal 90 percent at some U.S. colleges.
A U.S. Department of Ed­ucation study found that while 58 percent of students who do not require remediation earn a bachelor's degree, only 17 percent of students are enrolled in re­medial reading and 27 percent of students enrolled in remedial math go on to complete a four-year degree.
"The longer the students spend in developmental education, the less likely they are to go into and complete [a degree or certificate]," said Dr. Beatty.
Coming this fall, HCC will offer non-course based remedial options or bridge mini-classes to help students bring their skills up to college level faster.
While many students who need remedial courses are adults who have been out of school for a few years and need a refresher, even recent high school graduates are not always prepared.
"The criteria for getting out of high school and getting into college don't match," said Trustee John Hansen. The former Alief ISD trustee added that, "the fact that they don't match ought to cause everybody to be deeply concerned."
Chancellor Maldonado said in order for HCC to increase enrollment and the rate of students successfully passing their courses, "we have to begin working with the students while they're still in high school." He talked about career exploration and preparation for high schoolers.
The chancellor added, "The TSI Academy is a way for us to provide support to those students in math, in reading and writing, to make them closer to college ready by our definition." The program prepares high school students to take the college entrance exam and place into college-level courses.
Dr. Beatty noted that 80 percent of students passing a course with an A, B, or C grade is "the bar to help us identify how we allocate interventions and resources to increase success in those areas." If students earn anything below a C in a class, that course credit will not transfer.
"We want to not only pay attention to the front door, but also the back door in terms of completion," said Dr. Beatty when speaking about student success.
Not surprisingly, mathematics has the lowest success rate, with just under 60 percent of students passing their math classes last fall. Dr. Beatty said that they are "definitely" targeting math for additional help.
Smaller programs tend to have higher pass rates. Global energy, consumer arts and sciences, logistics, public safety, health sciences and construction are currently the only instructional areas with above an 80 percent pass rate.
The administration discussed the expanded use of career-specific advisers to help students complete their programs, as well as more career coaches, and supplemental peer-to-peer group instruction.
Trustee Robert Glaser added that the college's true priority is "not the enrollment numbers, it's the graduate numbers."