Cyber Perks
As you have probably noticed, your HCC student email account changed over winter break. School accounts migrated from Microsoft Exchange to Microsoft 365.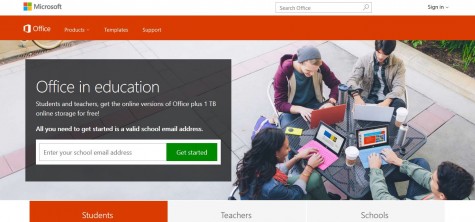 The new email system comes with perks. All HCC students can now download the 2013 Microsoft Office Suite on up to five personal devices for free. This includes Microsoft Word, Excel and
PowerPoint. According to the online Microsoft Store agents, the equivalent package would be Microsoft 365 Home which costs $9.99 a month or $99.99 a year.
After students leave HCC, Microsoft Office will remain on their devices, but they will have to pay for any further updates.
Students also have 1TB of free encrypted cloud storage in OneDrive for Business through their student email. HCC students also now have access to web apps such as OneNote, Sway and Class Notebook.
With the new system, students have 50 MB of email storage. That's 100 times more storage than on the old Microsoft Exchange system. Previously, emails were stored in HCC's administrative building, but the new Microsoft 365 is hosted in the cloud off campus.
Email addresses changed from students' names to their student ID number. For example, my student email changed from [email protected] to [email protected]
Annette Hearn, HCC's information technology systems support director, stated at a United Student Council meeting in December that the reason for the change from names to numbers is that there were thousands of conflicts with common names.