Evolution of Valentine's Day
A history of the day of love

What is it about Feb. 14? Why is it that this day of the year, Valentine's Day, is associated with love?
Millions of Americans and others across the world flock to buy greeting cards for their partners, make dates, and profess their love in the most expensive way possible. What does it all mean? Well, the answer might surprise you.
Valentine's Day is originally St. Valentine's Day or Feast of Saint Valentine, a Christian martyr.
Numerous historians cite the incident of a prominent Christian martyr by the name of Valentine, who was a priest and physician in Rome. The name Valentine itself was common as the Catholic Church recognizes three saints with that name.
Tradition holds that Valentine was beaten, clubbed, and beheaded by Emperor Claudius II on Feb. 14, 270 AD. According to the legend, Claudius ordered his death because he sanctioned marriages as a priest at a time when Claudius outlawed marriage and the Roman government was hostile to Christianity.
However, another legend holds that Valentine freed persecuted Christians from Roman prisons and that when he was imprisoned, he wrote a love letter to his jailor's daughter with the pun "From your Valentine" becoming the common idiom that people use on this day.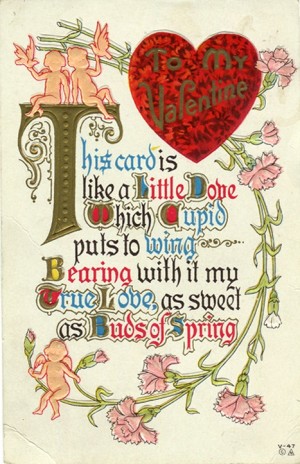 Historians also believe the origin itself dates back to ancient Roman times where the pagan festival Lupercalia was celebrated on Feb. 13 – 15. Male members of this religious cult would sacrifice goats and use the hides to slap women on their backs in the belief they would be more fertile. This was also an avenue where men select names from a lottery and keep the woman as a sexual companion.
Historical evidence suggests that the Catholic Church, specifically Pope Gelasius I, declared Feb.14 as Valentine's Day to honor Valentine himself and to "Christianize" the pagan holiday.
It wasn't until after Chaucer in the fourteen century that Valentine's Day was associated with love.
The famous playwright and author, Geoffrey Chaucer, was said to have used to associate the day with love in his poem Parchment of Foules. Some historians disagree with this and point out that Chaucer may have been referencing a time in May where birds were believed they would likely mate in England.
Regardless of what Chaucer may have originally intended, to this day, Valentine's Day is attributed to him for its connection to romantic love.
The first greeting cards were exchanged in the eighteenth century.
The original greeting cards were hand-made and often were decorated with romantic symbols and had lines of poetry. Volumes would be bought to help inspire writing for the poem itself. The custom was to slip it under the door secretly to woo a lover.
In the Victorian era, industrialization began, allowing for advances in printing and manufacturing technologies.  Through the nineteenth century, women were treated with more elaborate cards and the imagery of flowers, love knots, and Cupid, the Roman god of love, was first introduced.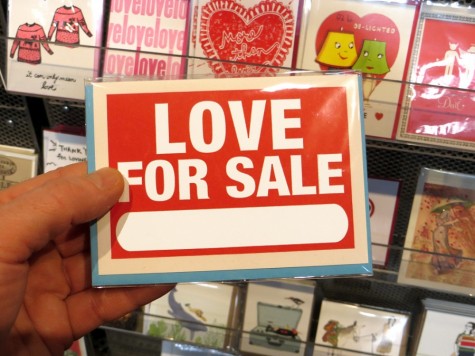 Is love a commodity?
From the nineteenth century on, the Valentine 's Day greeting card gained popularity in America, where they initially advertised as part of British fashion.
Today, over 190 million cards are exchanged each year as a result of the increased commercialization by stores. According to a study by the U.S. National Retail Foundation, total spending for 2015 last year topped $18.9 billion dollars.
Despite the well-intentions of people in marriages and relationships, the mentality in this country functions on consumerism.
In a society where divorce, re-marriage, and casual relationships are commonplace, it's hard to believe that love is still buried in the public consciousness somewhere. If nothing else, the original ideas of Platonic love (true love among friends) and agape (unconditional love), need to be re-examined.
Leave a Comment
About the Contributor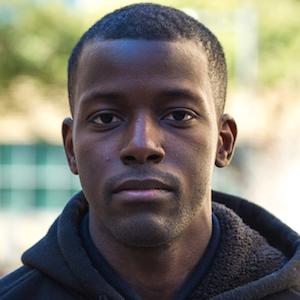 Emmanuel Akinola, Staff Writer
You can reach him at [email protected]

Emmanuel is a communications major with emphasis in film, animation, and motion graphics. HCC class...