Get 2 GB free on Google Drive, today only
Use Google Drive? Get 2 GB of storage for free today in honor of Safer Internet Day 2016.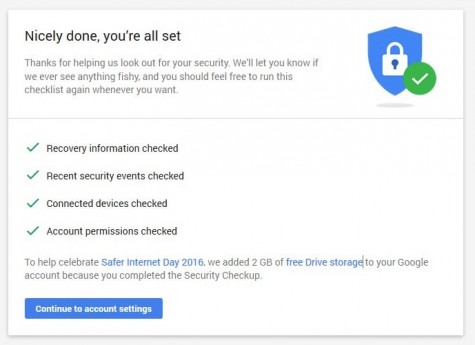 By conducting a simple check up of your Google account security settings, the company will add 2 GB of cloud storage in Drive for free. Even if you participated last year, you can still get another 2 GB today.
It takes less than two minutes to complete. It will show you the devices on which your account has recently been signed in on, and apps authorized to view your data.
You'll be reminded how long it's been since you have last changed your password, and Google will prompt you to sign up with two-step login verification. When you sign in on a new device with two-step verification, you will need your password and a code that will be sent to your phone.
Two GB of storage is a small treat for reminding you to stay safe on the internet. Get started here.