Wilson's legacy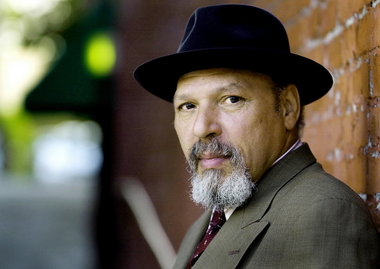 "The Black Power Movement of the 1960s is the kiln in which I was fired, and has much to do with the person I am today and the ideas and attitudes I carry as part of my consciousness," said August Wilson in 'The Ground on Which I stand'.
August Wilson's plays cover the plight of black life and the central issues facing African Americans over the course of the twentieth century. As one of only seven dramatists to ever win two Pulitzer Prizes, Wilson set out to, "tell a history that has never been told."
The critical success of his plays proved not only that Americans had in interest in the untold history of African Americans, but that black theatre held promise and talent.
"I knew Mr. Wilson personally, and he was an amazing man whose work has had a profound impact on me professionally and on theatre communities worldwide," said Eileen Morris, the Artistic Director for The Ensemble Theatre in Houston.
The historic African-American theatre is the oldest and largest professional African American theater in the Southwest. It's located at 3535 Main St., just blocks from Houston Community College's Central campus.
Wilson continued to write, lecture and teach up until he died of liver cancer on Oct. 2, 2005. He was diagnosed four short months before he succumbed to the disease. Wilson was 60 years old. "This year, August Wilson would have been 70 years old, and this is the tenth year of his transition," stated Morris.
The Ensemble Theatre's celebration of Wilson's work is bringing together a variety of artists and directors through July 18 to participate in staged readings of ten of his plays.
The next scheduled reading of 'Seven Guitars' is February 22 at 6pm, directed by Shirley Whitmore.
The Ensemble is currently showing Fences until February 28. Contact The Ensemble Theatre 713-520-0055 or EnsembleHouston.com
Although Wilson would face adversity in childhood and throughout his life, it was his discovery of the Black Power Movement of the 1960s that he credited for making him realize that his ideas were representative of a culture.
This realization began Wilson's career as a writer looking to tell the story of black struggles through visual arts. Ideals of self-sufficiency, self-defense and self-determination of the Black Power Movement ignited his support of the movement.
Wilson would go on to write 16 plays from the early 1970s into the beginning of the twenty-first century. He felt that his plays were a culmination of experiences that shaped his interpretation of the world.
Wilson was not classically trained in performing arts. However, in his speech presented to the Theatre Communications Group National Conference in 1996 entitled, 'The Ground on Which I Stand,' Wilson credits those who are considered pioneers in the eyes of the world of theatre, "the ground I stand on has been pioneered by the Greek dramatist, by Euripides, Aeschylus and Sophocles; by William Shakespeare; by Shaw and Ibsen; and by the American dramatists Eugene O'Neill, Arthur Miller and Tennessee Williams."
While Wilson earned countless honors, his plays are not simply notable for the awards they earned, but for the careers his plays gave birth to. Wilson's work helped to propel and cement the careers of a legion of actors, directors and artisans.
The original production of 'Fences'—one of Wilson's best known plays—introduced James Earl Jones, who won a Tony for the performance. Mary Alice played his wife, and she went on to television and movie fame after winning a Tony for Best Actress.
Denzel Washington and Viola Davis starred in the 2010 revival of 'Fences', which was nominated for 10 Tony Awards, and won Best Revival of a Play, Best Actor (Washington) and Best Actress (Davis).
Wilson was the first African American with a Broadway theatre named after him.
Shortly afterWilson's death, the Virginia Theatre in New York was renamed to 'The August Wilson Theatre' in his honor.