'The 5th Wave' adapts to film
'The 5th Wave' is a best-selling series about a young woman trying to survive in a world destroyed by multiple alien invasions.
As they send waves of destruction through the planet, protagonist Cassie Sullivan finds out what she's capable of as she fights to stay alive. The newly-released film adaptation stars Chloë Grace Moretz, Nick Robinson and Ron Livingston.
I interviewed best-selling young-adult author Rick Yancey in a conference phone call.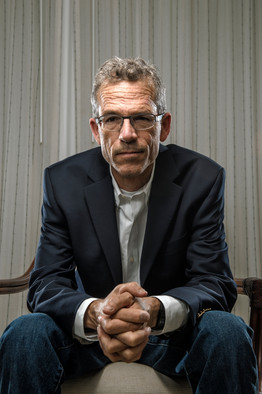 Rick Yancey began writing years ago in order to escape boredom. The movie rights were picked up before 'The 5th Wave' book was even finished. On the topic of adaptations, Yancey noted, "there are demands that are narratively possible in books and not in movies…and vice versa."
Like the novel, the film is brimming with themes of trust, humanity and personal growth. Rick assures audience members that his message is something he "let grow organically as the story goes."
"The story comes first," Yancey noted. As long as audiences are entertained, he'll let them take away what they will from the surface, "it's not up to me to tell readers what to think about a piece of art…the deeper message is about the bonds that bind us together in the human family."
Chloë Grace Moretz plays Cassie Sullivan in the film. Cassie's down-to-earth, girl-next-door vibe makes her an even more intriguing protagonist. Yancey notes that "young people really relate to that, sort of 'I'm on my own and how am I going to navigate surviving in a world so foreign to me and to everything I've known before?'"
For him, in creating a female character he wanted to "challenge [himself] and really create an authentic female voice."
Yancey also made parallels between the ups and downs in the novel and a young adult's life, noting "childhood coming to an abrupt end" is "rather apocalyptic."
Turning a book into a movie is no easy feat—a task Yancey notes as having a "delicate balance." He adds that you have to, "present a story visually; you have to take care that you capture the essence of what happens in the book."
However, Yancey acknowledged the demands that come along with the making of a movie, stating that one must remain "true to the rules of the book and the rules of filmmaking."
'The 5th Wave' movie takes the wonderful visuals from the novels to another level. Tobey Maguire said of Rick Yancey's writing that it is "wonderfully cinematic." Yancey credits that to his tendency to "approach stories in a very visual, very visceral…immediate way."
His characters are known to be relatable, which helps audiences feel more connected. According to Yancey, his first loves were theater and film, so he likes to "slip in and out of a character's head and heart and skin."
Regarding his vision, Yancey is thrilled to have it taken to the big screen. "There are a few scenes, when I was writing the book, that just seemed so vivid to me. They felt so real, as the writer, that when I saw the script and I saw that they were going to do those scenes, I got very excited."
He knows that his readers' visions may be different from what they see on the screen, and shares why he thinks it's okay. "There are two separate mediums going on here—there's the book and there's the film. They don't have to contradict each other; they can actually complement each other."
The 5th Wave is now in theaters across the United States. For more information, visit www.twitter.com/5thWaveMovie.