Trump Ruins Everything

Donald Trump's business failures are well documented. As you would expect from a world famous businessman with his fingers in so many pies, some endeavors were bound to fail. However, thanks to his famously big mouth and infinitely bigger ego, Trump ruins everything. Here we explore my personal favorites: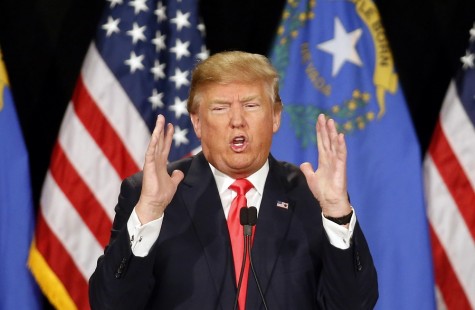 1. Trump ruined his very own "university."
This is a power trip if ever I've seen one. In 2005, Trump founded Trump University—a technically illegally named institution that was not accredited and therefore could not award actual degrees. Students paid upwards of $35 thousand for a set of seminars, but several said they were shocked to realize they could have borrowed "books from the library [that would have] prepared [them] more" than Trump's classes did. "Just copy what I did and get rich," he promised students—a tempting offer from someone who has (or appears to have) a lot of money. No one got rich. After a class action lawsuit, a Federal Trade Commission investigation, and a $40 million suit from the New York attorney general, Trump U was shut down in 2010.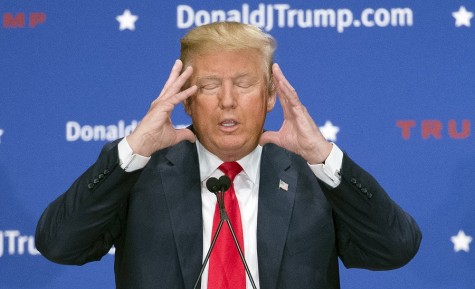 2. Trump ruined perfectly good vodka by plastering his name all over it.
Little more can shield us from the atrocity that is Donald Trump than a stiff drink. Unfortunately for the good people of America, he attempted to ruin that for us as well. Released in 2006 with much self-fanfare, Trump Vodka was expected to become the most requested drink in America by its creator. "A great friend of mine was a founder of Grey Goose," he told Larry King, "and what we're going to do is to top it. I want to top them just because it's fun to top my friends."
Why anyone would want to be friends with Trump is beyond me and it's no surprise that a venture born in spite got nowhere. Funny enough, the vodka itself received positive reviews, but faded into obscurity. Until recently it was only being peddled in Israel by a private vendor who was sued to cease operations by—you guessed it—Trump himself.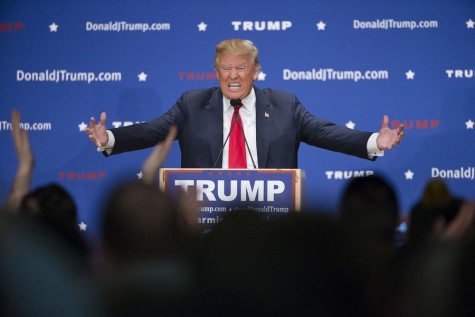 3. Trump ruined a professional football team.
Surprisingly, it is a little known fact that Donald Trump once owned a professional football team. In 1983, Trump was flying high. He had just opened the Trump Tower on Fifth Avenue, and potential business ventures up and down the East Coast were panning out. However, King Donald wanted more, much more. He decided to buy the fledgling New Jersey Generals for $9 million.
Apparently, he wasn't all bad, "He was the air pump into the tire," said Charley Steiner, a sports broadcaster who the play-by-play for the Generals. "He gave the league the air it needed, elevated it to another level, pumped it up real good, and kept pumping till it exploded." He abandoned them in favor of more realistic projects—the Generals changed hands a few times, merged and unmerged with other football teams—most notably the Houston Gamblers.
They eventually went under in 1986, around the time the whole league did. This one could be dismissed as a lapse in judgement. Trump merely put his name on since the United States Football League was notable mostly for the talent that it drew; but trying to directly compete with one of the oldest and most established sports leagues in the world couldn't have been a good idea.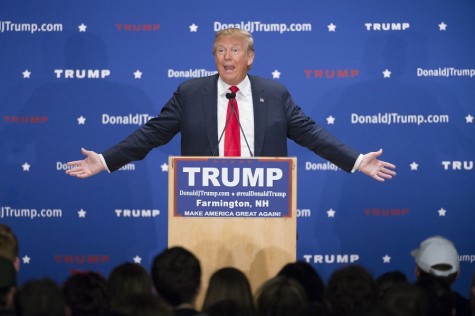 4. Trump ruined his marriages.
I do not know Donald Trump personally and, as much as I doubt it, maybe he is a completely different person in private—and who am I to speculate on the downfalls of his marriages? I'm not going to judge any of the women unfortunate enough to be married to "The Donald." I'm sure they loved him at the time—and if not, definitely loved their lives with, or because, of him.
A young Trump married Ivana Zelníčková; mother of Ivanka, Eric, and Donald Jr. In 1977, he left Ivana in 1990 for actress Marla Maples. After separating from Maples in 1997, Trump dated around, most notably supermodel Kara Young, before meeting and marrying Slovenian model Melania Knauss in 2005, with whom he has two children and is still happily (?) married. Third time's the charm?
(Trump's failed marriages are now fair game since he brought up Hillary Clinton's marriage.)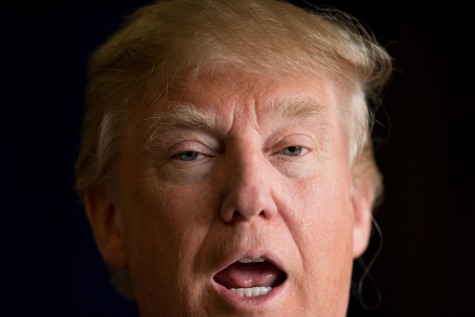 5. Trump ruined his hair.
For my fifth choice, I could've included one of many hilarious business-related failures—each one is more ridiculous than the next. However, the people have spoken and honestly, the only thing more shocking than what comes out of Trump's mouth is his hair. I came across an article called "A hairdresser explains why Donald Trump's hair looks like that," which, honestly, is what we're all wondering. In the article, Caroline Mitgang explains that his hairstyle isn't a toupee or a comb-over, it isn't fake, it isn't covering a bald-spot; rather it is just the result of some his hair follicles growing in contradicting directions to the rest of his hair. Creative combing and copious amounts of hairspray cause his 'do to look like he's "wearing a Kangol hat made out of spun sugar."
I would think that most of the stories we tell our children about the 2016 presidential election will be about Donald Trump. At first the butt of everyone's joke, he now seems to be gaining traction in the Republican Party leading up to the primary elections, and if the thought of him as president doesn't keep you up at night, then nothing will.
Who do you hope will be elected president?
Hillary Clinton (29%, 65 Votes)
Bernie Sanders (25%, 57 Votes)
Tupac Shakur (14%, 32 Votes)
Donald Trump (11%, 25 Votes)
Vote for me! (8%, 18 Votes)
Ted Cruz (5%, 12 Votes)
John Kasich (2%, 5 Votes)
Marco Rubio (2%, 5 Votes)
Jeb Bush (1%, 2 Votes)
Ben Carson (1%, 2 Votes)
Roque De La Fuente (0%, 1 Votes)
Jim Gilmore (0%, 1 Votes)
Total Voters: 225

Loading ...
Leave a Comment
About the Contributor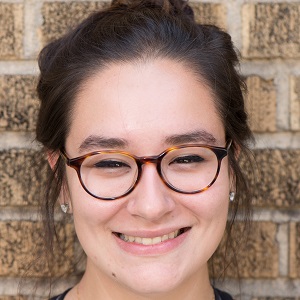 Marialuisa Rincon, Staff Writer