Rockets in a Cali state of mind
Harden takes the lead in Rockets win.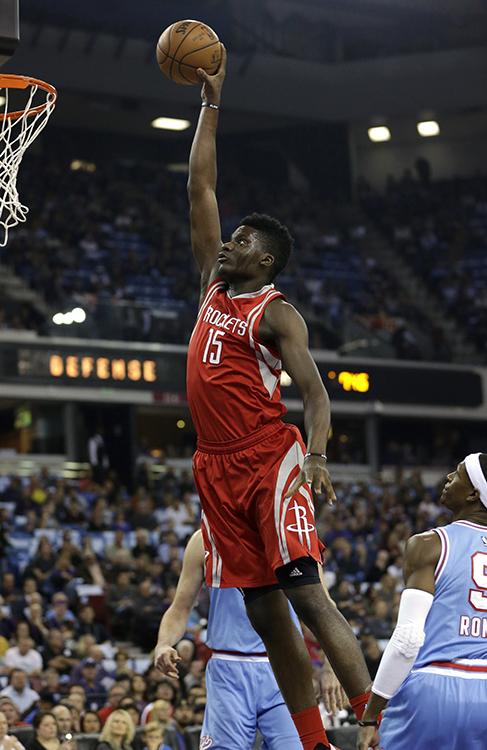 John Cañamar, Sports Editor
November 7, 2015
The Houston Rockets win the front end of a two game back-to-back California trip.
On Friday, the team started to play constantly on both sides for the majority of the game.
James Harden led the team with a season high 43 points and 13 assists in the 116 to 110 victory over the Sacramento Kings.
Dwight Howard sat out the game so that his back could rest and be ready for tonight's game against the Los Angeles Clippers.
Clint Capela came out from the start of the game on fire, scoring six out of his eight attempts and finishing the game with career highs in points (13) and rebounds (12) in substitution of Howard.
The one spot that needed improvement was the defense in the second half.
"In order for us to be where we want to be, we have to play defense," Harden said. "We knew they were going to make a run. It was a big run. But we kept our composure and came away with the win."
Also, not playing for the Rockets were Patrick Beverly, with a concussion, and Terence Jones, who has a right eyelid laceration that is still not allowing him to focus properly.
After a bad start in the season, dropping their first three games by 20 points each, the Rockets have bounced back winning the following three to bring their record back to even at three and three.
Up next is the fast paced LA Clippers tonight at Staples Center.