A tale of two halves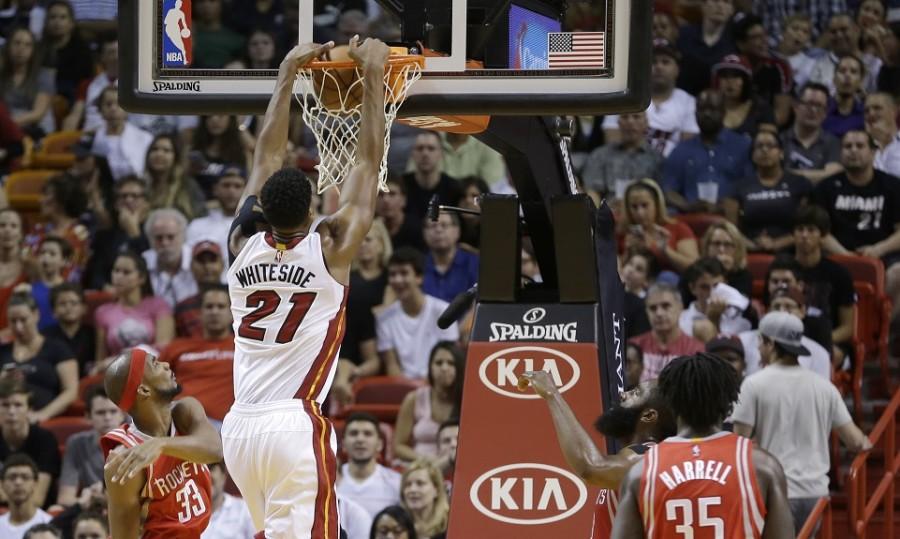 John Cañamar, Sports Editor
November 2, 2015
The Rockets forgot to change out of their Dr. Jekyll and Mr. Hyde Halloween costume for game 3 in Miami.
All systems were a go for the team in the first half, they scored 63 points and only allowed Miami to score 44.
The Rockets disintegrated in the second half, allowing the Heat to turn the tables on them and outscore them 65-26 in the third straight 20-point loss.
Coach Kevin McHale said, "We have not played well all preseason. We have not played well in the first three games, no one feels sorry for us. We just have got to go out and find our rhythm and keep on playing."
McHale is right that the fans do not feel sorry for them; the fans are upset and wondering what has the team done in the off-season to improve.
Rockets fan Juan Altuna commented, "I wish they would fire the coaching staff and start fresh, but if they win the next five we will be praising them. That is my right as a fan to switch opinions, but the team can't switch on us from half to half."
James Harden did not fare well for the third game only shooting a miserable 13.3 percent from the field.
"You can't have a stagnant offense and not get stops," Harden commented on his team's second half play. "That's a sign of disaster, which happened in the second half."
Dwight Howard missed his second game of the season so that he could play the last leg of a back-to-back versus the Oklahoma City Thunder on Monday.
Hassan Whiteside, the third year player from Marshall University, went for 25 points, 15 rebounds and three steal leading the Miami Heat to victory.
Next for the Rockets are Kevin Durant, Russell Westbrook and the 3-0 Oklahoma City Thunder.