Job fair opens opportunities
Houston Community College Stafford campus held a Job Fair Oct 1., hosting over 20 companies.
The companies ranged from specialization in government, service, food service, property management and media, along with plenty more. Students flowed through the halls in search of an appealing job or even career advice or guidance for one looking to enter the field.
Students and attending individuals as well as company representatives could agree that events like HCC's Job Fair facilitate career development options and increase interest in planning for the future.
With the variety of jobs available to students the size and relevance of the some of the companies provide a fair career goal for interested people. Among the companies there, Greystar, one of the largest multi-site property management company's in the U.S.
In terms of what the companies qualifications are for getting a future career, Greystar representative Chris Bell states, "we are looking for individuals who have a great personality and are sales driven".
Bell goes on to say, "I will hire for personality and train for skill" and if, "they understand how to be hospitable, they know how to sell a product, they know how to talk to someone they have never met" the job will be open to them.
Two more Career and Employment Fairs are scheduled for Thursday Oct 8 at 10am at the HCC  Missouri City campus, and Oct. 14 at 10am at the West Loop campus. These events are open to  students, HCC alumni and to the public. Attendees are advised to dress professionally and bring resumes.
About the Contributor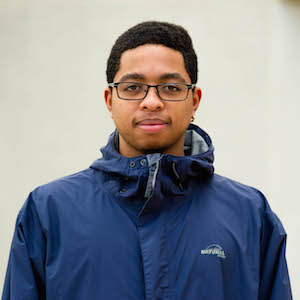 Ajani Stewart, Staff Photographer/Writer