North Forest residents demand promised campus
In 2012, citizens living in the Houston Community College district voted in favor of a $425 million bond project. Of that bond, $40 million was supposed to be set aside for a 92,750 square foot new building on the existing 43 acre site at the corner of Homestead and Little York in the North Forest community.
However, the 2014 groundbreaking for the new campus was canceled, and there has been no new construction.
At the HCC Board of Trustees meeting on Thursday Aug. 20, Congresswoman Sheila Jackson Lee took the opportunity to ask officially, "for the monies that were promised in many different ways."
"We cannot accept a reduction in a community that has the capability of growth," stated Congresswoman Lee.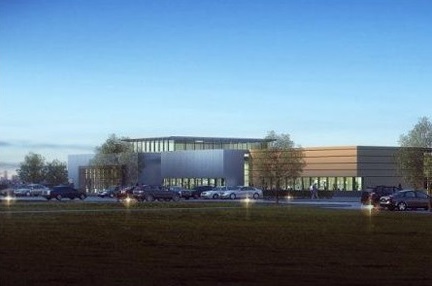 Features of the design as shown on drawings included a suite of rooms for workforce training and automotive technology. Also planned were more academic classroom space, offices for administration and faculty, a library, student life center and a conference center.
"I do look forward to seeing it manifest in its original form," said Millistone Edwards, a North Forest homeowner and former HCC student who also addressed the trustees at the meeting', "That is what we were promised."
The current North Forest campus is as small as many other campuses' learning hubs, and the diversity of classes offered is limited.
The first election North Forest resident and former HCC student TaShawn Thomas voted in was in November 2009. It was in that election that an overwhelming majority (70 percent) of the North Forest community voted in favor of being annexed into the HCC district.
Voting 'yes' allowed the college to levy property taxes on the residents in exchange for cheaper tuition. The average household tax rate is about $150 per year.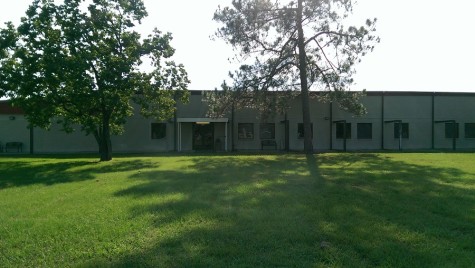 North Forest residents have therefore voted 'yes' to Houston Community College and district not once, but twice.
"All we are asking for, is for you to build a facility to educate our children," said Thomas, "We want to work with Houston Community College, but you have to want to work with us."
Another North Forest resident, Ernestine Jones, fought for the passage of the HCC Bond issue. Jones said, "We did our part, now we expect for HCC to do their part."
Maxine Seals was a North Forest ISD board member back when that independent school district existed. Seals suggested that the college move the new automotive workforce center from the Northline campus to North Forest. "You bring it to North Forest and you have met your commitment to that bond and to the people will be pleased."
Chancellor Cesar Maldonado did not respond to an email inquiry about the issue.
President of HCC Northeast Dr. Margaret Ford-Fisher said in an email on Thursday, "we are awaiting a final update from District on specifics for the North Forest Campus construction." She added that the North Forest campus is currently operational and has exceeded growth projections.
North Forest residents seem to have an ally in Trustee Neeta Sane, who mentioned in her district report how her district had experienced the same struggle with the Alief campus.
"We had promises made. Again, we had to fight," for years recalled Sane, "to get all the promises fulfilled. I will make sure that we all — as a team, as a board — we will make sure that we do that again. If we have to fight again, I'm ready for it."
___
Jimmieka Mills contributed to this report.
___
CORRECTION: 
In a previous version of this story, it was incorrectly stated that trustee Dr. Evans-Shabazz represents the North Forest area in District IV. The North Forest campus is actually in District II which is represented by Trustee Dave Wilson.